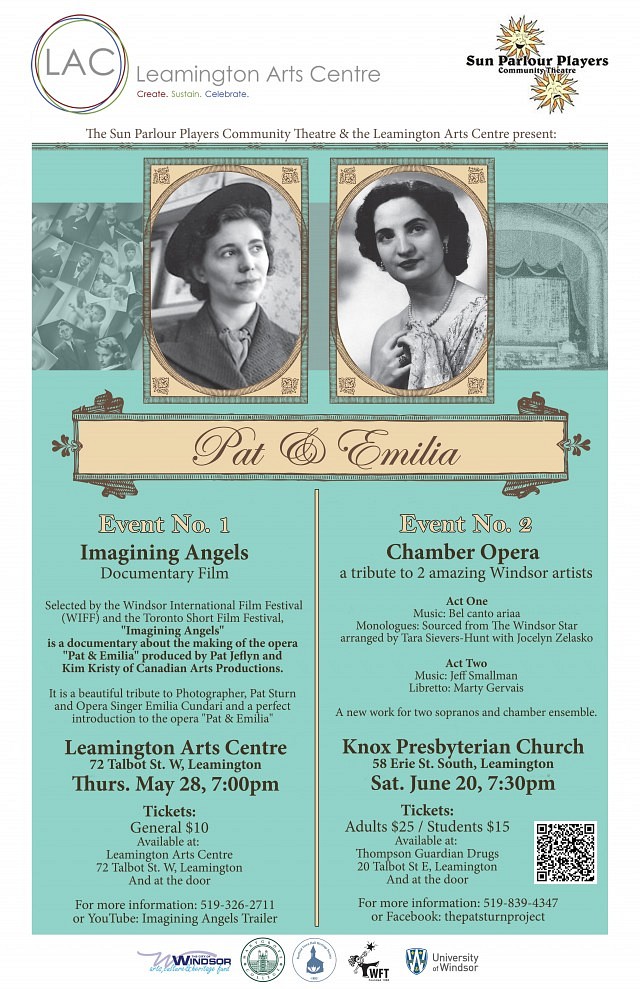 The Sun Parlour Players Community Theatre & the Leamington Arts Centre present…Pat & Emilia
Event No 2: Chamber Opera – a tribute to two amazing Windsor artists.
Act One:
Music: Bel canto aria
Monologues: sourced from The Windsor Star
Arranged by: Tara Sievers-Hunt with Jocelyn Zelasko
Act Two:
Music: Jeff Smallman
Libretto: Marty Gervais
A new work for two sopranos and chamber ensemble at the Knox Presbyterian Church, 58 Erie Street South, Leamington on Saturday, June 20th at 7:30 p.m. Tickets are $25. (adults) and $15. (students) available at Thompson Guardian Drugs, 20 Talbot Street East, Leamington and at the door.
Location
Knox Presbyterian Church
58 Erie Street South
Leamington, Ontario