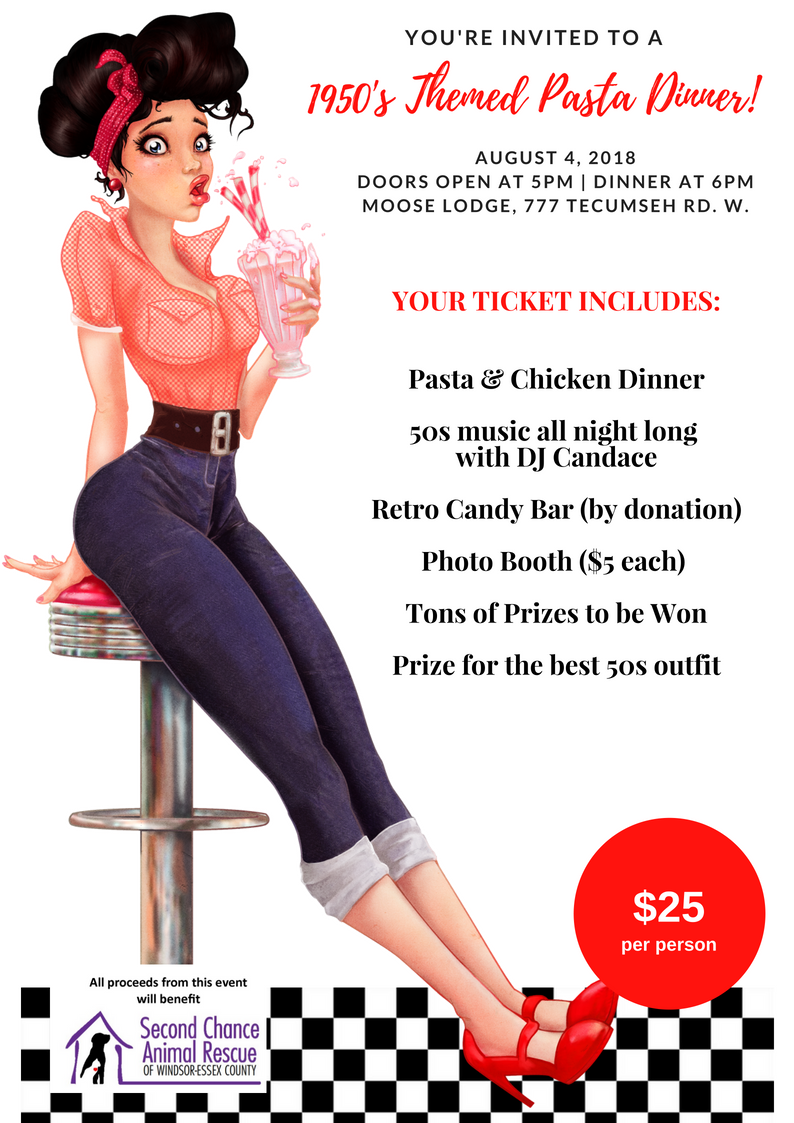 A 1950s-themed pasta dinner (with all the trimmings) is on the menu for Second Chance Animal Rescue's next fundraising dinner!
Tickets are now available for this event being held at the Moose Lodge on Tecumseh Rd. W. on Saturday, August 4 (doors open at 5pm). Volunteer Candice Tolen will be playing all 50s all the time throughout the evening and we'll have something for everyone with the amazing activities we have planned including dinner, tons and tons of prizes, a Retro Candy Bar, a Photo Booth (themed to look like a 50s automobile), and a prize for the best 50s outfit (start planning now but don't feel obligated to dress up).
Please contact Julie at [email protected] to get your tickets today!
Location
Moose Lodge
777 Tecumseh Road West
Windsor, Ontario