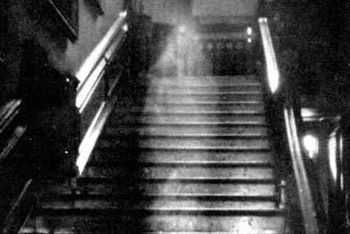 Please join us for a night to discuss the paranormal. Have you suspected there is another presence in your home? Or maybe the topic of ghosts and hauntings intrigues you. With us will be Paranormal Investigator Caitlyn Lloyd as she discusses the topic of the paranormal and her role as an investigator.
Discussion topics will include:
– Types of spirits and hauntings
– Signs and Symptoms of a haunting
– Paranormal Investigating: What is it and why?
– How to protect yourself
Caitlyn will also present evidence of the paranormal that she and her group have collected over the years, and would like to extend the invitation to any who would like to share their own ghost stories and experiences.
When: Thursday September 14th, 7pm – 9pm
Cost: $20 + hst
Where: White Feather Holistic Arts, 1350 Ottawa Street, Windsor
Space is limited. Please contact White Feather Holistic Arts via email, phone or in person to register.
519-996-6409
[email protected]
Location
White Feather Holistic Arts
1350 Ottawa Street
Windsor, Ontario