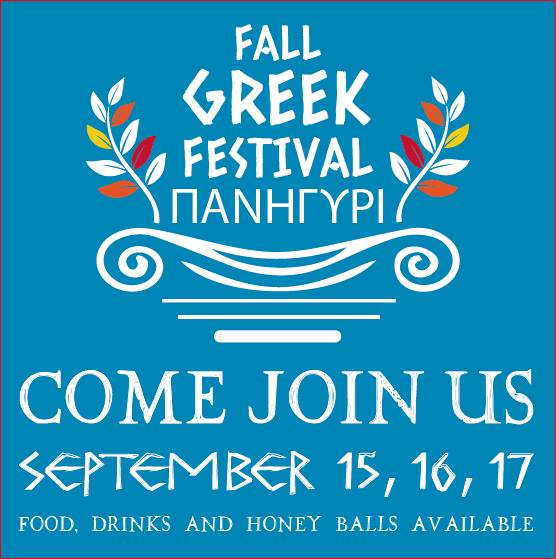 If you like the Greek Village at Carrousel of Nations, then you must join us for our September festival! Celebrating our community's name day, we are having a Panigiri! Panigiri is the Greek word for Festival.
We will have some of the favourites you love – souvlaki on a stick, Grecian fries, spinach pies – and, of course, our famous honeyballs! Cold beer on tap!
This 3 day Panigiri will be fun for the whole family!
*Friday, September 15th from 4 to 11 p.m.
*Saturday, September 16th from noon to 11 p.m.
*Sunday, September 17th from noon to 4 p.m.
Location
Greek Orthodox Community of Windsor
65 Ellis Street
Windsor, Ontario