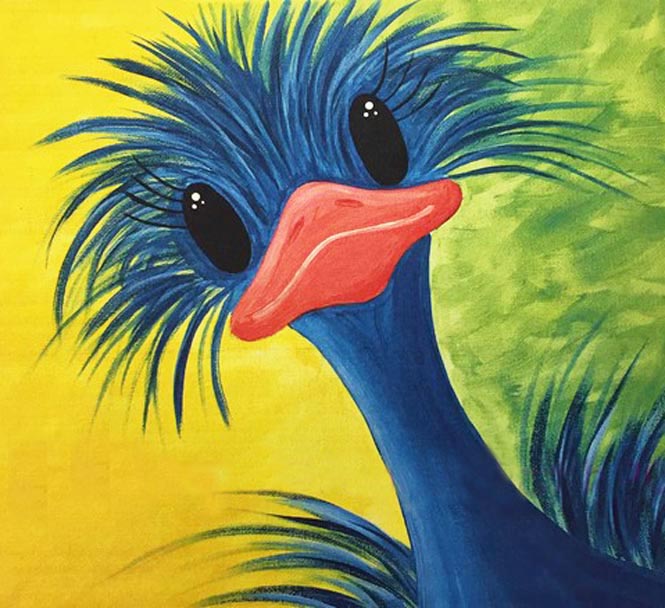 Acrylic on 8" x 10" Canvas
Acrylic paint is one of the most popular types of paint for painting on canvas, It's easy to work with and dries quickly.
Do you know that ostriches are big birds that can not fly ?
The earliest fossils of ostrich-like birds are found in Europe and Africa. Asian ostrich is an extinct species that ranged from Morocco, the Middle East to China and Mongolia. They are also found in Arabian peninsula, Anatolia today's modern Turkey and Australia.
Today ostriches are only found natively in the wild in Africa.
Age: Kids of age 5 – 13
Date: Saturday March 9
Time: 3pm – 5pm
Cost: $20
Location: 3919 Howard ave. Windsor
Email me: [email protected]
Join Kids Art Classes
https://www.facebook.com/groups/273819453073457
Location
Roseland Trinity United Church
3919 Howard Avenue
Windsor, Ontario