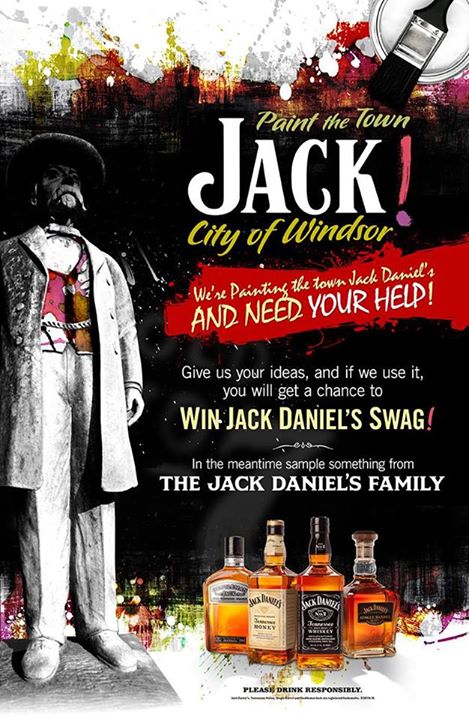 It's that time again for our monthly Industry Party at Venue Music Hall! Tuesday April 15th, 2014 Venue Hosts "Paint The Town Jack"!
* 5 Bars
*The Dominion House Tavern (The DH), The Bull n' Barrell, Abars on the River, The Loose Goose – Resto Pub and Lounge and Venue Music Hall
* Each Bar will receive a Jack Daniels Bust.
* Each Bar decorates the bust anyway they see fit.
* Judges will then vote on the best one.
* Winning Bar wins a Staff Party courtesy of Jack Daniels.
Our Celebrity Judges are
Jamie Greer
Singer/Song Writer.
Advocate for Local Music.
Jon Gillies
Director of the Border City Music Project
"Media Darling"
Jeff Denomme
Artist
Founder/ Creator of Papa D'sHot Sawce.
After the winner is announced the boys from "Fake Low" hit the stage! Doors at 9pm NO COVER! Tones of Jack Daniels swag to giveaway! For Booth reservations e mail us at [email protected]
Location
Venue Music Hall
255 Ouellette Avenue
Windsor, Ontario