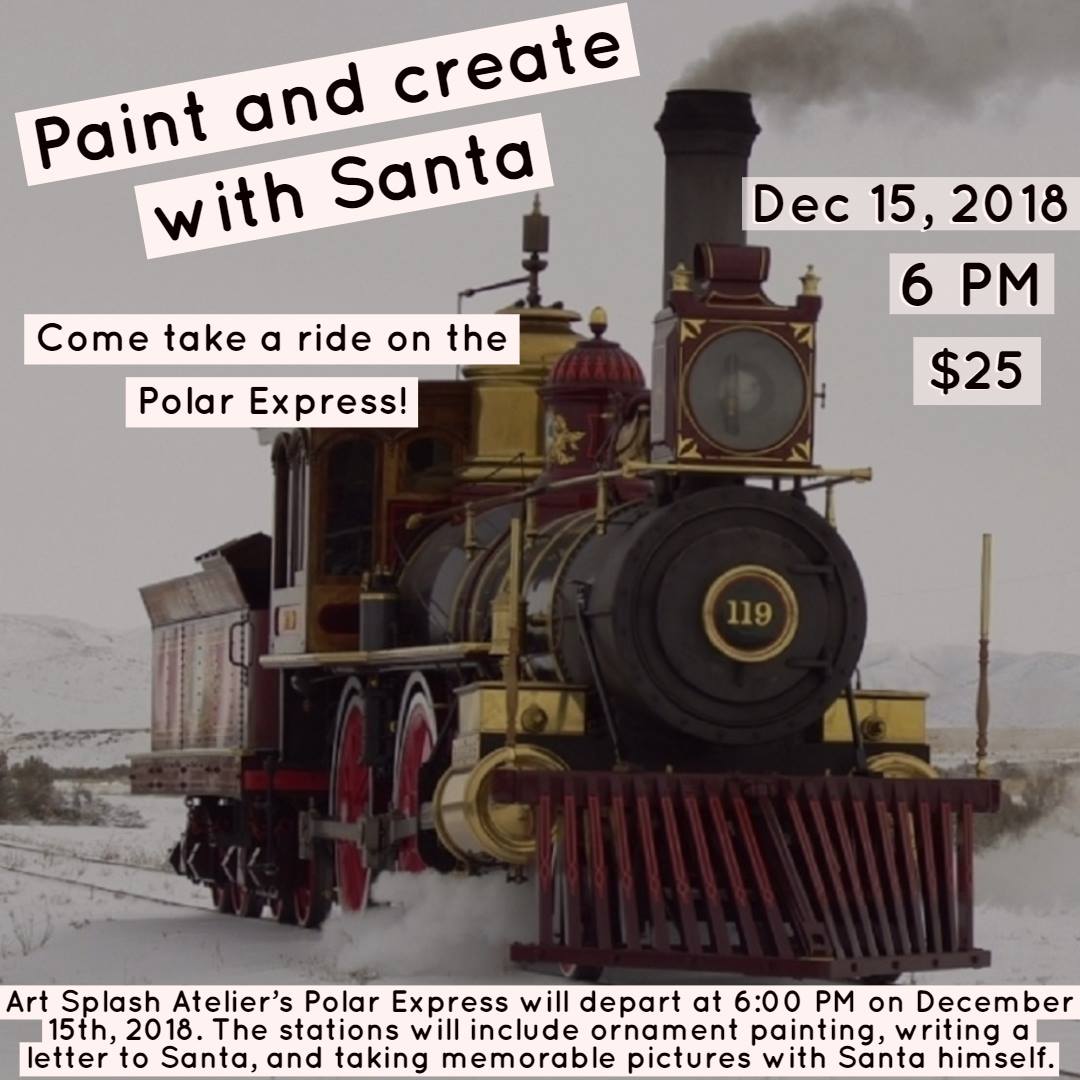 Art Splash Atelier's Polar Express will depart at 6:00 PM on December 15th, 2018.
The first station will be ornament painting, where you will be able to create your very own artistic memento with which to adorn your Christmas tree. Then the journey will continue on; the next time you disembark, you will be writing a letter to Santa. Finally, to commemorate your voyage on this year's Polar Express, you will get the opportunity to take a memorable photo or two with the man himself, Santa Claus!
Polar Express tickets are $25+tax each. Family discount available!
Location
Art Splash Atelier
5844 Malden Road
LaSalle, Ontario