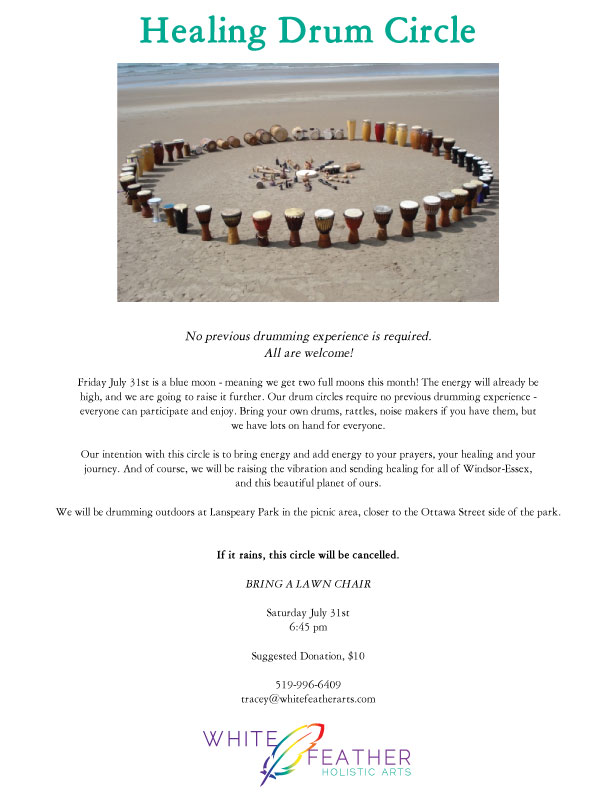 Friday July 31st is a blue moon – meaning we get two full moons this month! The energy will already be high, and we are going to raise it further. Our drum circles require no previous drumming experience – everyone can participate and enjoy. Bring your own drums, rattles, noise makers if you have them, but we have lots on hand for everyone.
Our intention with this circle is to bring energy and add energy to your prayers, your healing and your journey. And of course, we will be raising the vibration and sending healing for all of Windsor-Essex, and this beautiful planet of ours.
We will be drumming outdoors at Lanspeary Park in the picnic area, closer to the Ottawa Street side of the park.
Please bring a LAWN CHAIR.
Cost: Suggested donation of $10, all welcome
Location
Lanspery Park
1250 Langlois Avenue
Windsor, Ontario