Date
Friday July 19th, 2019
Time
7:00pm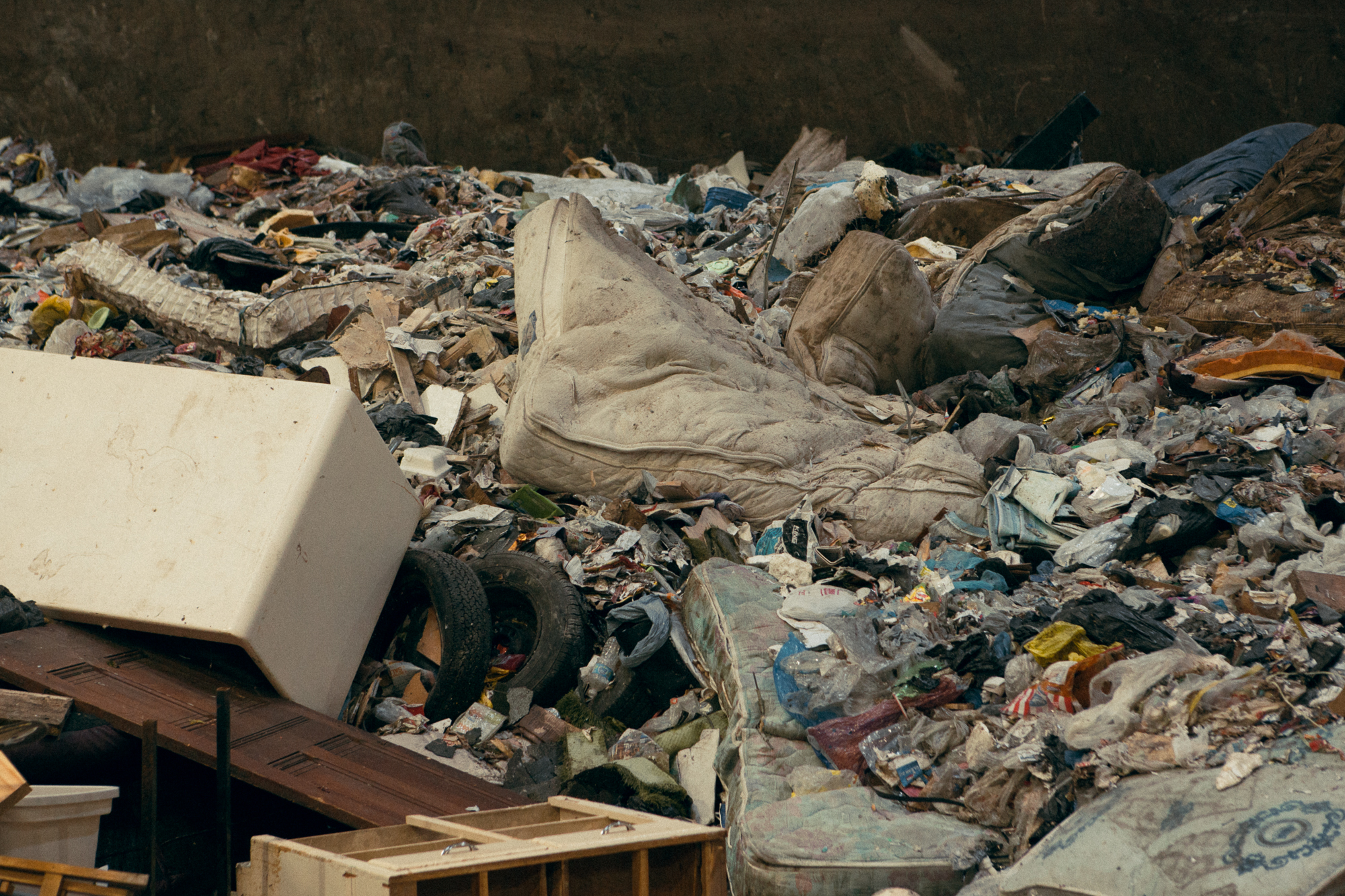 July 19 – August 31, 2019
Opening reception: July 19, 7-9pm
The Department of Discard Culture presents a constellation of multimedia works by JP King whose diverse research practice focuses on the ways in which material waste shapes our culture. The exhibit includes an immersive, sensory-ethnographic documentary film about municipal waste management, billboard-sized psychedelic photographs of garbage, portraits of abandoned mattresses, an audio narrative of the artists' first encounter with a rural dump, a miniature booklet for the support group: Materialists' Anonymous, a free takeaway Risograph-printed broadsheet examining how we relate to the things we get rid of, and more.
Positioned between artwork, sensory ethnography, and observational documentary, the film SOLID WASTE reveals the exotic underworld of the waste stream as it takes viewers behind the scenes at ten different City of Toronto waste management sites. Below and beyond normal reality, everything we throw away eventually joins a rubbish landscape comprised of familiar everyday objects that in their chance reshuffling begin to appear abstract, utterly strange, and yet somehow beautiful. Haunting, dark, dense, and mysterious, SOLID WASTE is ultimately a mortality tale in which we watch inanimate things, never fully alive, finally come to die. In this immersive, grinding, highly sensorial, and contemplative documentary, the audience directly confronts the accumulated effects of individual consumer behaviour, acknowledging that everything must go somewhere when there is no "away".
ARTIST'S BIO
JP King is an artist, designer, and educator with a research-based multimedia practice focused on an eclectic range of subjects, including waste, mental health, publishing-as-practice, modular synthesis, systems thinking, and diagrams. Nominated for a Governor General's Innovation Award in 2016, King's research has received support from SSHRC, The Banff Centre, OAC, and TAC. He holds an MFA in Interdisciplinary Art, Media, and Design from OCAD U. He currently teaches at the University of Toronto Daniels Faculty of Architecture, Landscape and Design and The Haliburton School of Art + Design. He is the creative director of Papirmass, an art print subscription service, which he runs with his wife and collaborator, Kirsten McCrea, in Toronto.
————-
Artcite sits on the traditional territory of the Three Fires
Confederacy of First Nations, comprised of the Ojibway, the Odawa, and the Potawatomie.
Artcite is a semi-accessible space.