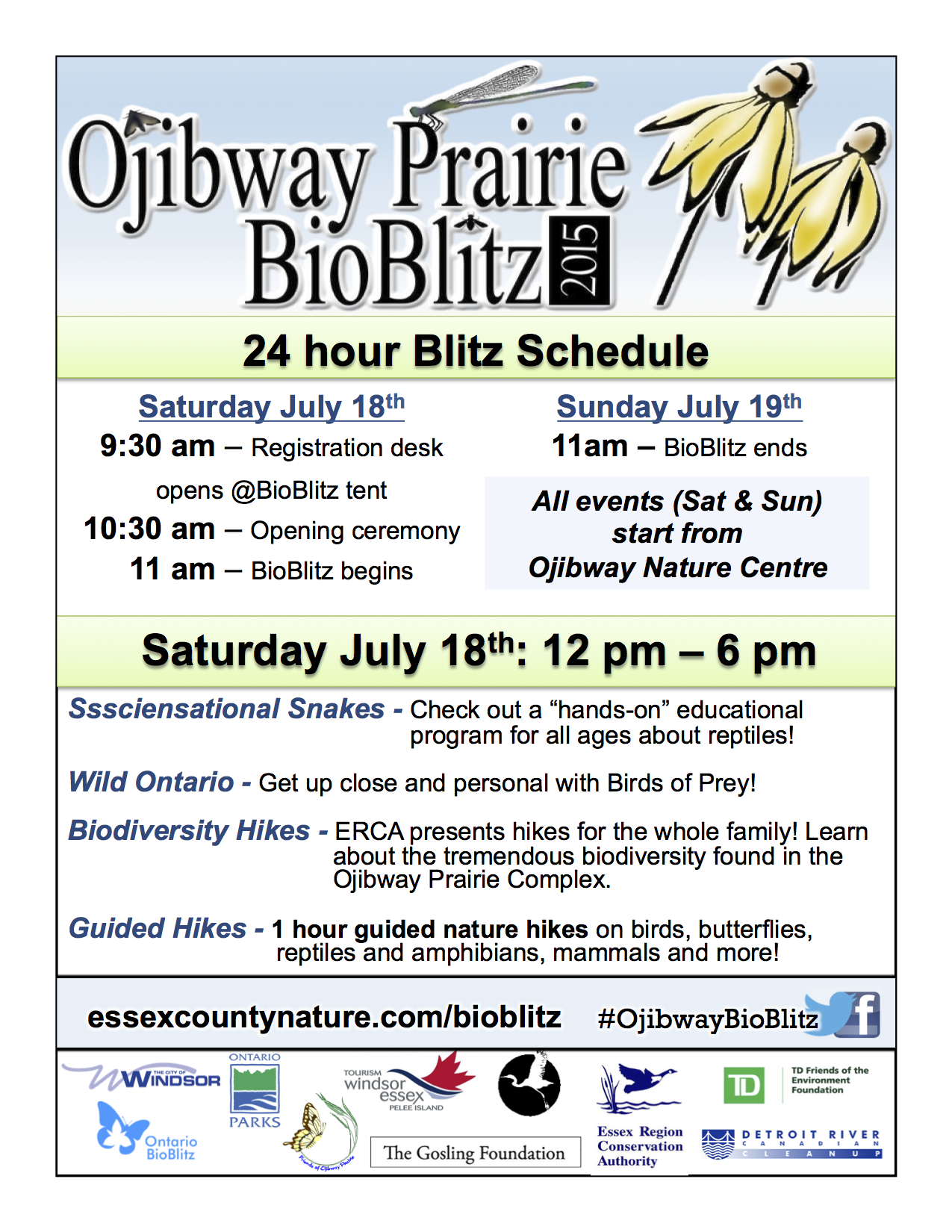 Join us for a day outdoors with experts and amateurs alike as we try to record as many species as possible in a 24 hour period! Our region is home to tremendous biodiversity in an urban landscape. During the 2014 Bioblitz we found 1119 species (and counting) including 12 species never before recorded in Canada!
Family Events run on Saturday 12 pm – 6 pm at the Nature Centre.
This is a fun event for the whole family with guided hikes, Sssciensational Snakes, Wild Ontario with Birds of Prey, Biodiversity hikes and more!
Sign up for a family friendly Biodiversity hike @ http://essexcountynature.com/registration/
or visit our Facebook and Twitter:
https://www.facebook.com/ojibwayprairiebioblitz?sk=timeline
https://twitter.com/OjibwayBioBlitz
Location
Ojibway Nature Centre
5200 Matchette Road
Windsor, Ontario