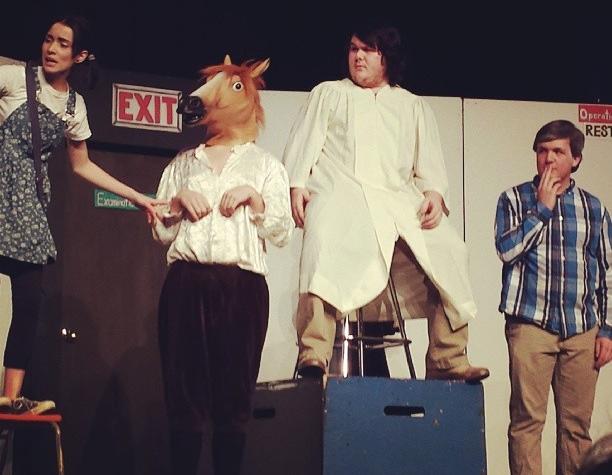 COME SEE THE WINNING ENTRY AT THE WINDSOR/ESSEX COUNTY SEARS DRAMA FESTIVAL BEFORE THE PLAY GOES TO THE PROVINCIAL COMPETITION IN HAMILTON IN APRIL.
A young girl (Aggie) sits in a hospital waiting for her baby brother to be born. There she runs into a wide variety of characters including Jaques, an actor best known for his Shakespearean soliloquy that opens with "All the world's a stage…".
The LDSS Players, directed by Joel Lewsaw, will be performing at The Bank Theatre for one night only on Friday, March 28th at 7:30 pm. (Doors open at 7 pm) Tickets are $10 and available at Counter Effects (2 Iroquois Road).
A portion of the proceeds will be used to help fund the LDSS Players' expenses for the Provincial Competition.
Location
The Bank Theatre and Meeting Place
10 Erie Street South
Leamington, Ontario