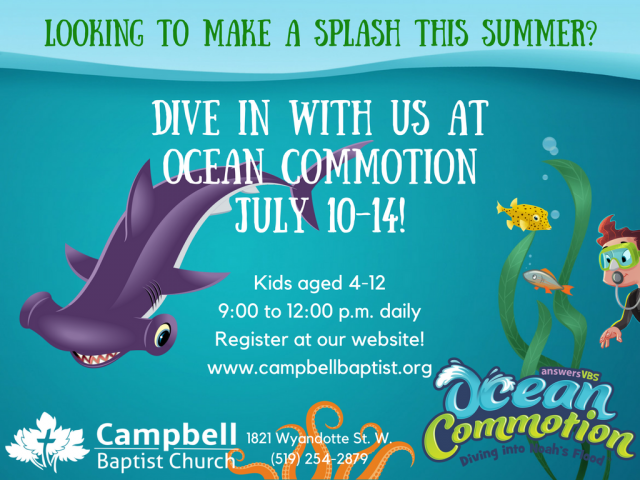 Looking to make a splash this summer? Then dive in with us this summer for Ocean Commotion Answers VBS! Learn about Noah's ark and the wonders of God's oceans through music, story, games, crafts, science, and a whole bunch of FUN!
VBS runs July 10-14 daily at Campbell Baptist Church from 9:00 a.m. to 12:00 p.m.
Register your kids aged 4-12 for FREE today for a fantastically fun week of adventure at our website (http://www.campbellbaptist.org/events/vbs-2017/2017-07-10).
Location
Campbell Baptist Church
1821 Wyandotte St. W.
Windsor, Ontario