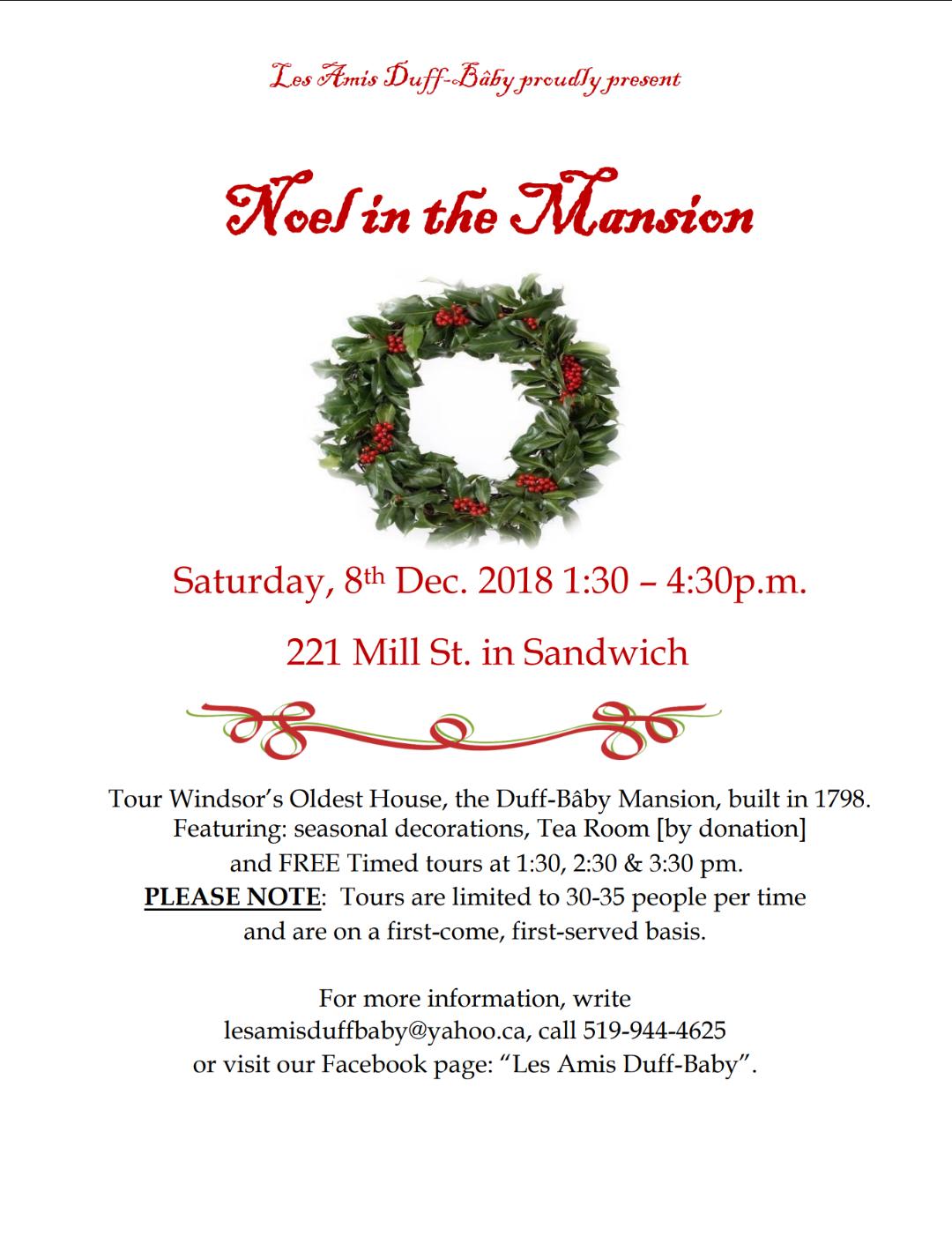 Les Amis Duff-Baby proudly present this year's Noel in the Mansion. Tour Windsor's oldest house, the Duff-Bâby Mansion, built in 1798. Featuring: seasonal decorations, Tea Room [by donation] and FREE Timed tours at 1:30, 2:30 & 3:30 pm. PLEASE NOTE: Tours are limited to 30-35 people per time and are on a first-come, first-served basis.
For more information, write
[email protected], call 519-944-4625
or visit our Facebook page: "Les Amis Duff-Baby".
Location
Duff-Baby Mansion
221 Mill StREET
Windsor, Ontario