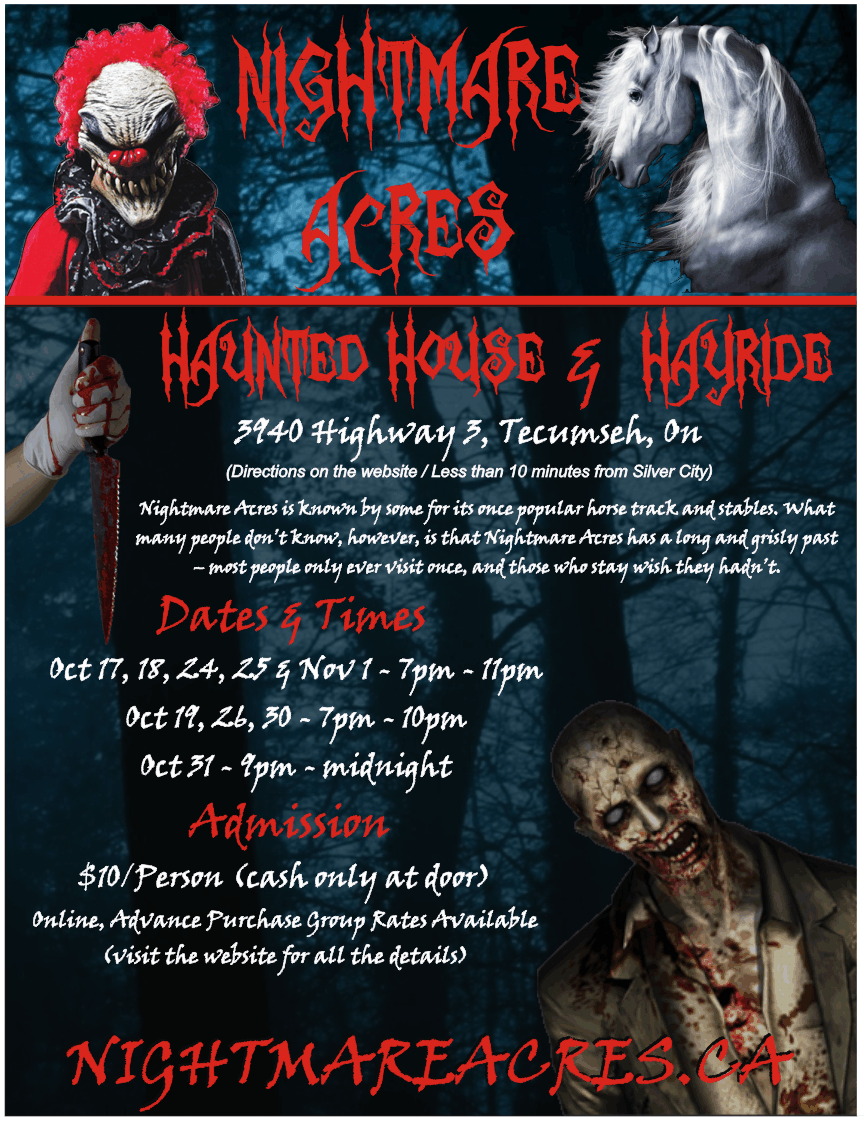 Nightmare Acres Haunted House & Hayride is a lot off of Highway 3, known by some for its once popular horse track and stables. What many people don't know, however, is that Nightmare Acres has a long and grisly past – most people only ever visit once, and those who stay wish they hadn't.
We invite you to Nightmare Acres to feel the madness, to hear the whispers and the screams, and to witness the horror firsthand.
This haunt is NOT recommended for children under 10.
$10/Person (cash only at door)
Online, Advance Purchase Group Rates Available
(visit the website for all the details)
Location
Emerald Acres
3940 Highway 3
Tecumseh, Ontario