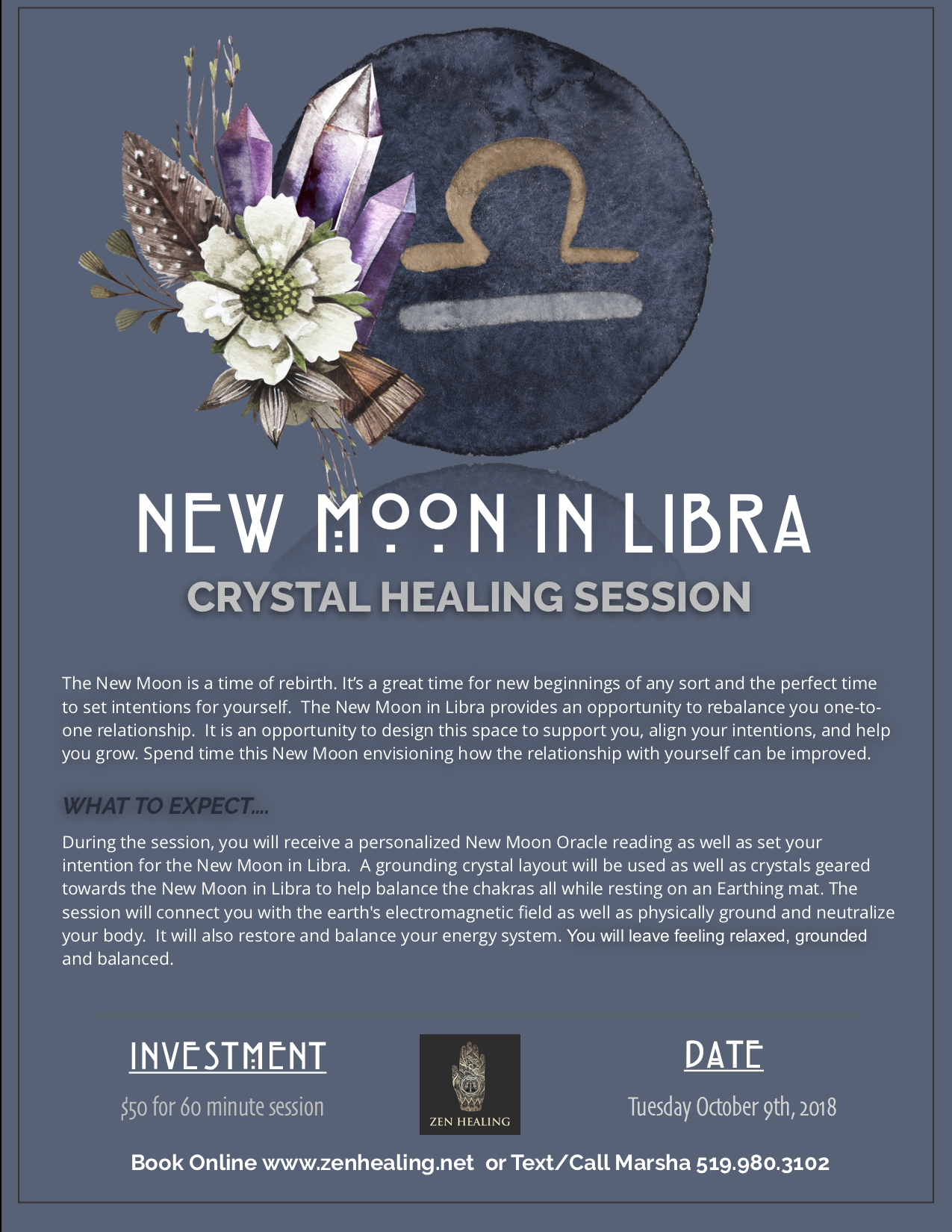 The New Moon is a time of rebirth. It's a great time for new beginnings of any sort and the perfect time to set intentions for yourself. The New Moon in Libra provides an opportunity to rebalance you one-to-one relationship. It is an opportunity to design this space to support you, align your intentions, and help you grow. Spend time this New Moon envisioning how the relationship with yourself can be improved.
WHAT TO EXPECT….
During the session, you will receive a personalized New Moon Oracle reading as well as set your intention for the New Moon in Libra. A grounding crystal layout will be used as well as crystals geared towards the New Moon in Libra to help balance the chakras all while resting on an Earthing mat. The session will connect you with the earth's electromagnetic field as well as physically ground and neutralize your body. It will also restore and balance your energy system. You will leave feeling relaxed, grounded and balanced.
60 Minute Session ~ $50
Book Online or Call/Text Marsha 519.980.3102
Location
ZEN HEALING
5957 Wyandotte St. E.
Windsor, Ontario