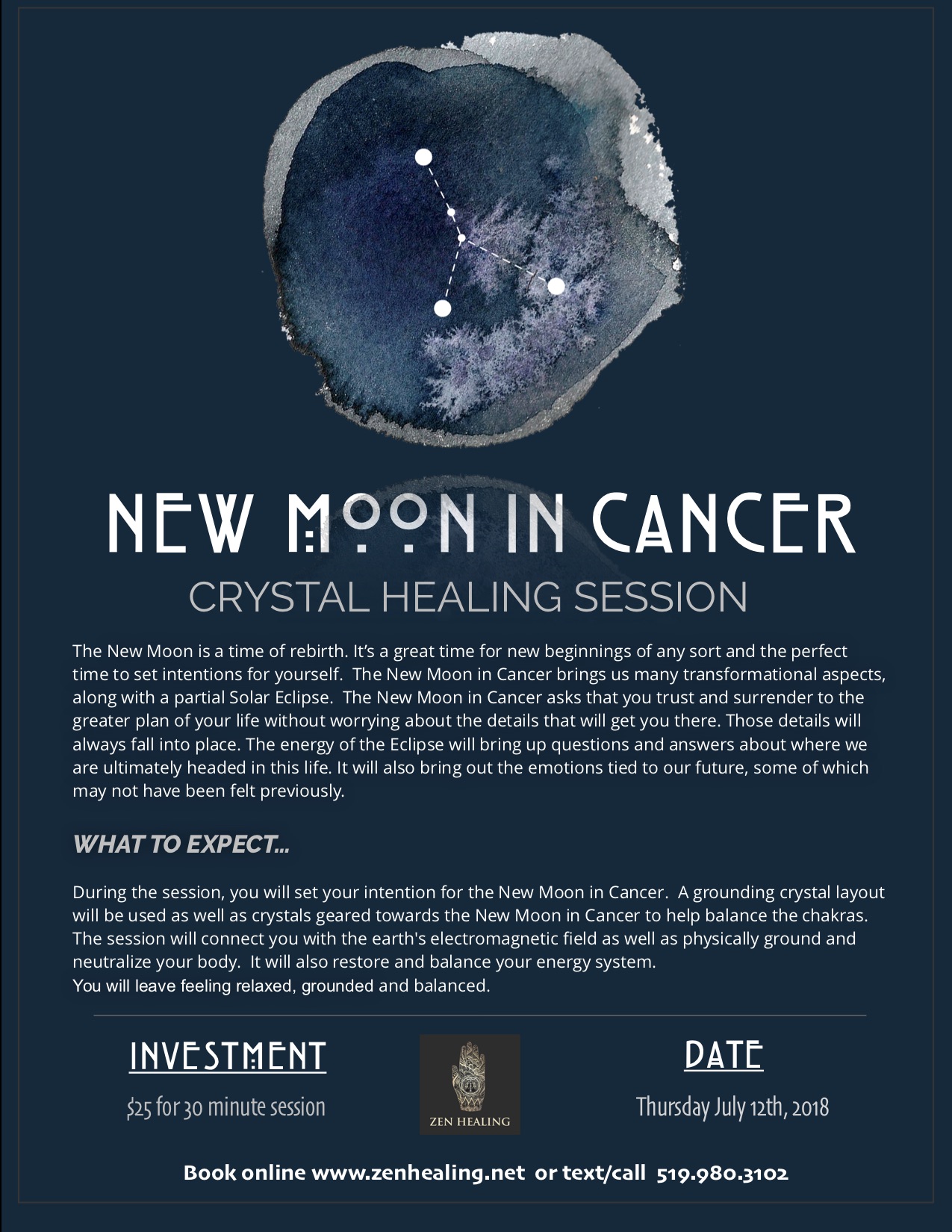 The New Moon is a time of rebirth. It's a great time for new beginnings of any sort and the perfect time to set intentions for yourself. The New Moon in Cancer brings us many transformational aspects, along with a partial Solar Eclipse. The New Moon in Cancer asks that you trust and surrender to the greater plan of your life without worrying about the details that will get you there. Those details will
always fall into place. The energy of the Eclipse will bring up questions and answers about where we are ultimately headed in this life. It will also bring out the emotions tied to our future, some of which may not have been felt previously.
WHAT TO EXPECT…
During the session, you will set your intention for the New Moon in Cancer. A grounding crystal layout will be used as well as crystals geared towards the New Moon in Cancer to help balance the chakras. The session will connect you with the earth's electromagnetic field as well as physically ground and neutralize your body. It will also restore and balance your energy system.
You will leave feeling relaxed, grounded and balanced.
Investment
$25 for 30 minute session
Book online or text/call Marsha 519.980.3102
Location
ZEN HEALING
2398 Francois Rd.
Windsor, Ontario