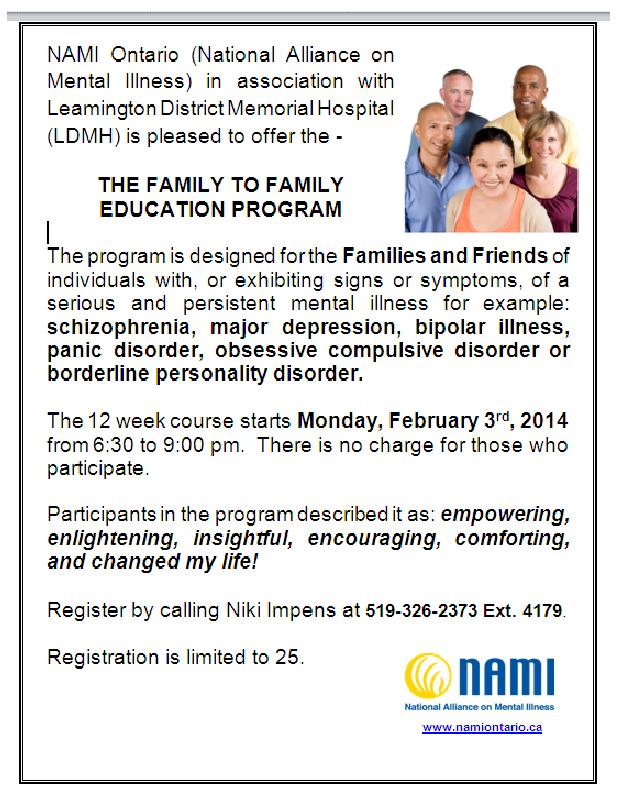 This Free Program is designed for the Families and Friends of individuals with, or exhibiting signs or symptoms of, a serious and persistent mental illness for example: schizophrenia, major depression, bipolar illness, panic disorder, obsessive compulsive disorder or borderline personality disorder.
The 12 week course starts Monday, February 3rd, 2014 from 6:30 to 9:00 pm. There is no charge for those who participate.
Register by calling Niki Impens at 519-326-2373 Ext. 4179.
Location
Leamington District Memorial Hospital
194 Talbot Street West
Leamington, Ontario