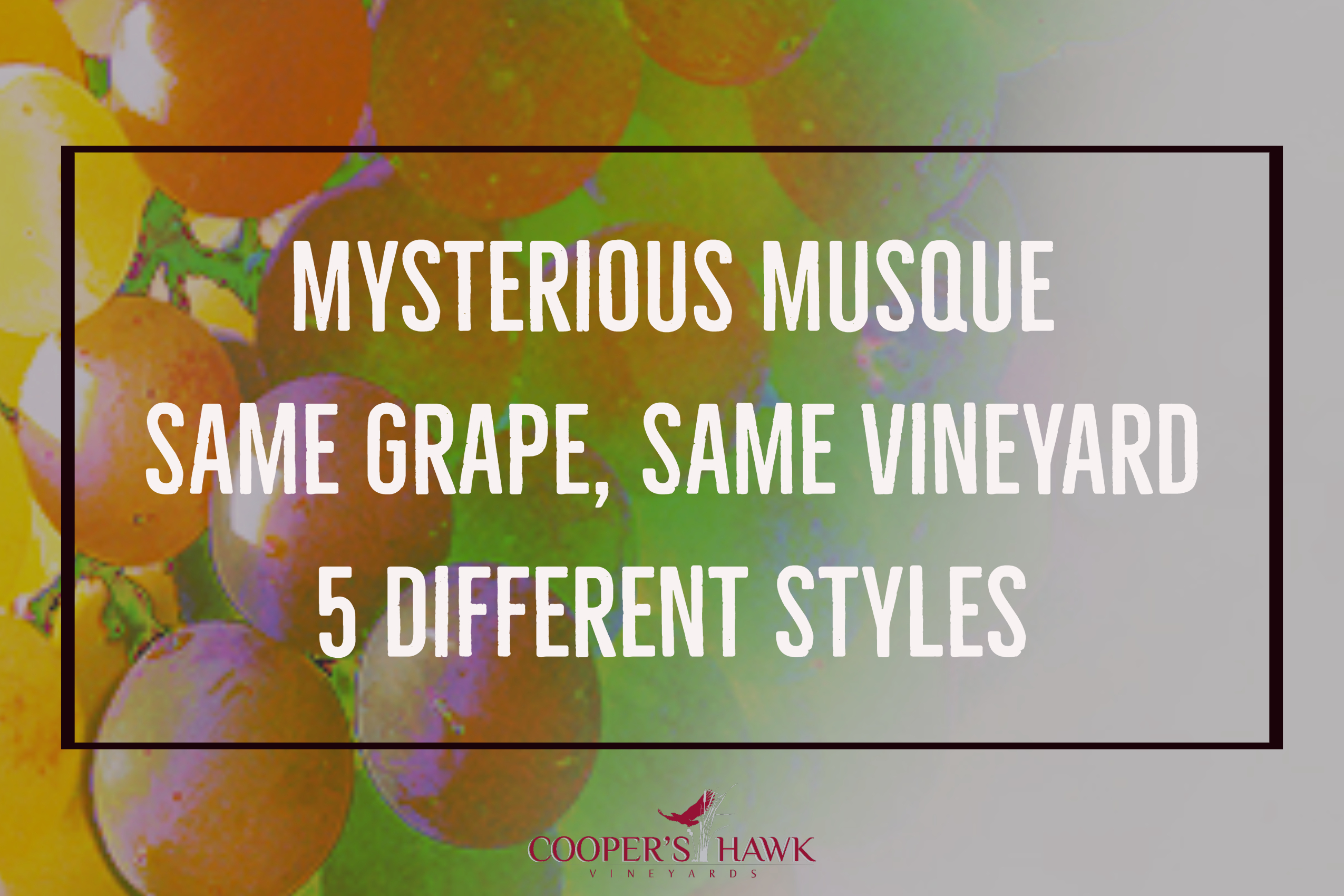 Mysterious Musque – Same Grape, Same Vineyard, 5 Different Styles
Join us for a small bite food and wine pairing featuring our beloved Chardonnay Musque five different ways.
Each wine will be expertly paired with a delicious compliment or contrast.
This exclusive, private event will be limited to only 40 people.
Come experience the tastes, colors, viscosity and general differences of one of our most popular wine selections.
Date: March 23, 2019
Time: 1pm – 3pm
Price: $35 tax included
Call 519-738-4295 or book online. Space Limited!
Location
Cooper's Hawk Vineyards
1425 Iler Road
Harrow, Ontario