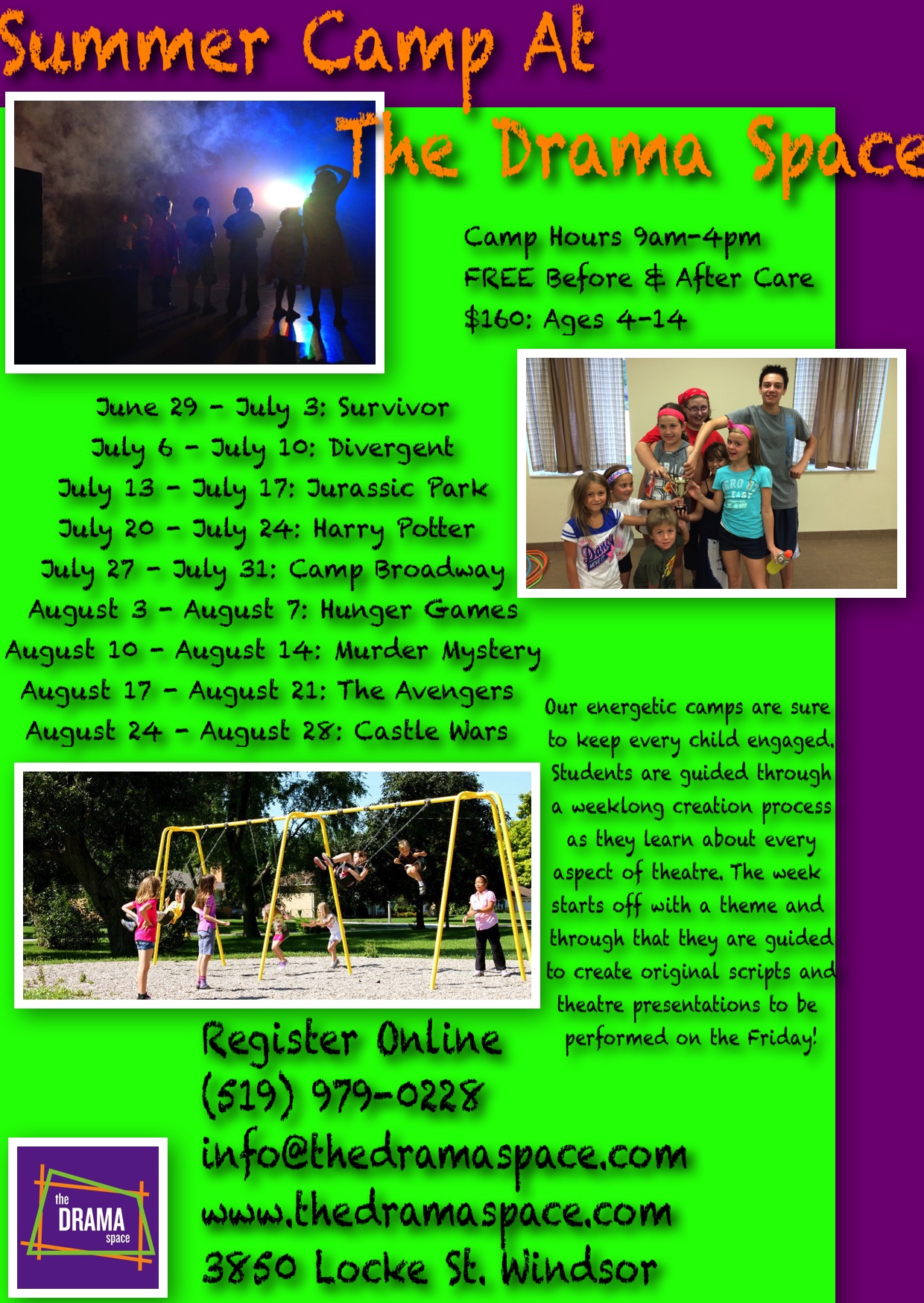 Camp Hours: Monday through Friday 9am – 4pm
FREE before & after care
$160.00 for ages 4-14
Thursday field trip (included)
Welcome future detectives! Are you ready to solve the biggest mystery in history! Uncover hidden codes, look for fingerprints and start figuring out who killed Lady BloomBurg at BloomBurg Manor! Was it the maid in the library with the lamp? Or the cook in the ballroom with the scissors? Move from room to room in the mansion and solve the case before the killer strikes again!
Location
The Drama Space
301 Croft Drive
Lakeshore, Ontario