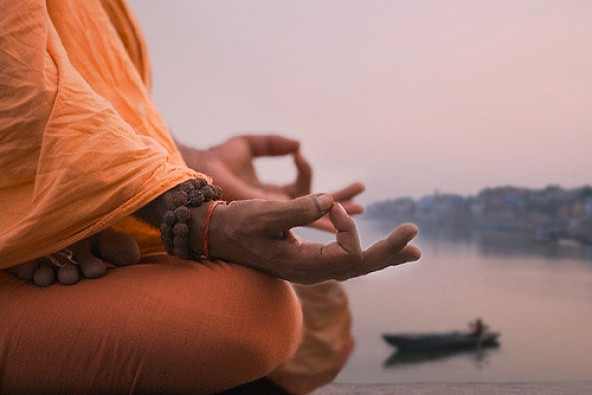 Mudras are ancient healing hand gestures. They are sacred codes to your mind, body and spirit. As you connect your fingertips, palms, and hands in specific ways, you activate and recharge your body's energy. They are simply to do, have no side effects, and their benefits can be felt immediately.
Whether you are looking to find simple tools to release the harmful effects of stress and anxiety, to ease pain, to find a relief from insomia, to improve your memory and concentration, or to release old, draining, unhealthy thought patterns, mudras can help you heal and rejuvenate your body, mind and spirit.
No yoga experience is necessary and there is no physical yoga practice involved in this workshop. You will only use your hands, fingers and arms and leave with tools that will always be at your fingertips. Some time will be spent lying on the back so please bring a yoga mat, blankets or pillows to make yourself comfortable. However there will be chairs available, too.
Maria Teglas is a certified mudra/hand yoga teacher, and has been teaching yoga in Windsor for the past 10 years.
Thursday May 18th
7:00pm-9:00pm
$25 +hst
White Feather Holistic Arts
1350n Ottawa Street, Winsdor
Please contact White Feather Holistic Arts via email, phone or in person to register.
[email protected]
519 – 996 – 6409
Location
White Feather Holistic Arts
1350 Ottawa St
Windsor, Ontario