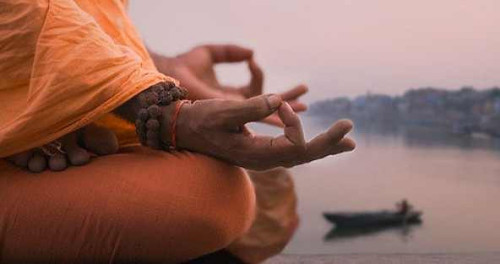 Did you know that your hands are loaded with meaning and are charged with a lot of energy that can be used to enhance your well-being? By placing your hands and fingers into various positions you activate and recharge your body's energy. These hand gestures are called Mudras. They are true gems in self-care since they are simple to do and their benefits can be felt immediately.
Come out and learn some of these ancient healing gestures to release stress and anxiety, to calm your nervous system, to steady your mind and to improve your mood and concentration. Stillness and quiet being the heart of a Mudra practice, it is an active form of meditation where the Mudras help you enter and sustain a meditative state. You will leave equipped with simple yet powerful tools that are always at your fingertips.
Maria Teglas (E-RYT 200) is a Certified Mudra/Hand Yoga Teacher and Certified Kids' Yoga Teacher. She is originally a teacher from Hungary who came to Canada 20 years ago. She took her first yoga class 15 years ago while living in the Canadian Arctic. She loves to share her passion of yogic tools for mental and emotional health. She has been teaching yoga in Windsor for the past 10 years. She studied with and was certified to teach Mudras/Hand Yoga by Sabrina Mesko Ph.D.H., the author of several best-selling books on Mudras. You can visit Maria's site at readyblessingsyoga.com.
Tuesday April 3rd 7pm-9pm
Cast: $20+hst
White Feather Holistic Arts
1350 Ottawa Street, Windsor
Space is limited. Please contact White Feather Holistic Arts via email, phone or in person to register.
519-996-6409
[email protected]
Location
White Feather Holistic Arts
1350 Ottawa Street
Windsor, Ontario