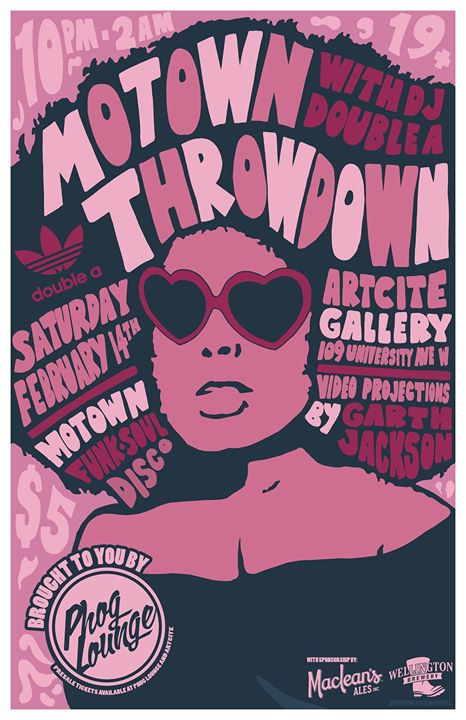 Your boy from Halifax goes it alone and channels the greatness of Detroit's greatest musical contribution one SATURDAY a month. We go off-site this month, like we did on Halloween.
FULL BAR in effect.
Tell your friends!
We filled Artcite last time…so you can buy your $5 pre-sale ticket at Phog.
Motown hits you know, and Motown gems you don't.
Soul, funk and disco thrown in for good measure.
This event takes place at Artcite (next door to Phog, in the Capitol Theatre building – 150 capacity) with floor-to-ceiling video projections by Garth Jackson!
Location
Artcite Gallery
109 University Avenue West
Windsor, Ontatio