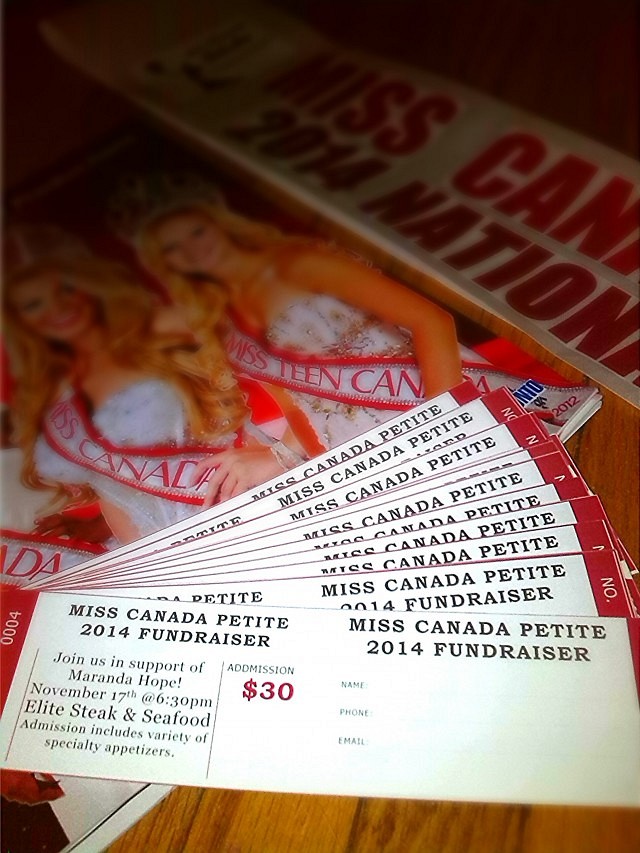 Join us, in support of Maranda Hope a Miss.Canada Petite 2014 National Finalist! She will be representing Southern Ontario in the national pagent.
So Sunday November 17th @6:30pm come on out to support your local girl Maranda on her journey to follow her dreams! Tickets are 30$ at the door or if youd like to reserve a few spots email [email protected]
We are hoping to raise 3000$ which will cover her enterance fee into the pagent along with the cost of dresses, hotel exspenses,shoes, etc. If Maranda wins she hopes to use the money and scholarships towards college.
Admission includes a variety of specialty appetizers, cake and some live entertainment!
Also if you have facebook rsvp to the event search miss
Location
Elite Steak & Seafood
15 Main Street
Kingsville, Ontario