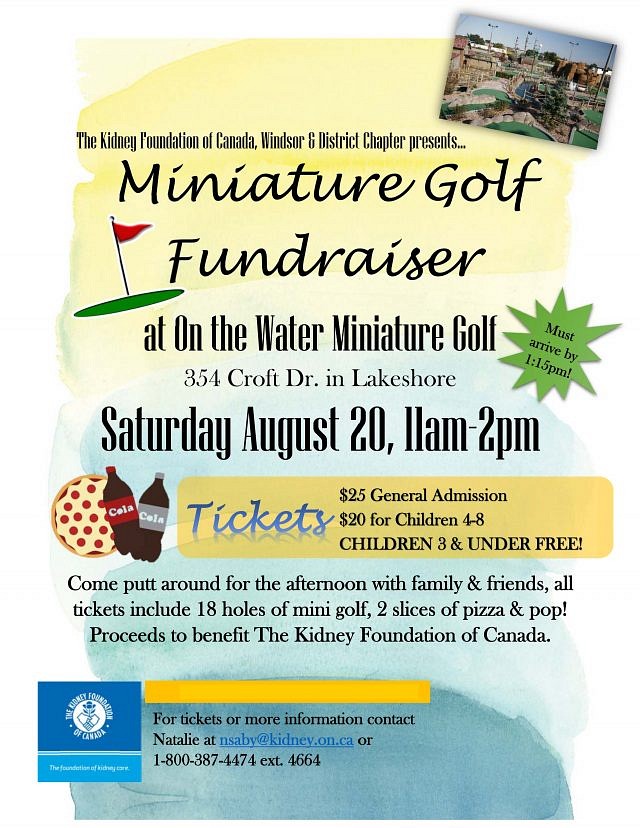 The Kidney Foundation, Windsor & District Chapter presents: Miniature golf fundraiser held at On the Water Miniature Golf in Lakeshore!! The event takes place on Saturday August 20 11am-2pm! Be sure to purchase your tickets in advance for a day of putting around with family and friends!
Tickets:
General – $25
Children 4-8 – $20
CHILDREN 3 & UNDER FREE!
Each ticket includes 18 holes of mini golf, 2 slices of pizza & pop! Proceeds are to benefit the Kidney Foundation of Canada!
Be there by 1:15pm as the event ends at 2pm.
Want tickets or need more information? Contact Natalie at [email protected] OR 1-800-387-4474 ext 4664
Location
On the Water Miniature Golf
354 Croft Drive
Lakeshore, Ontario