Date
Friday August 9th, 2019
Time
4:00pm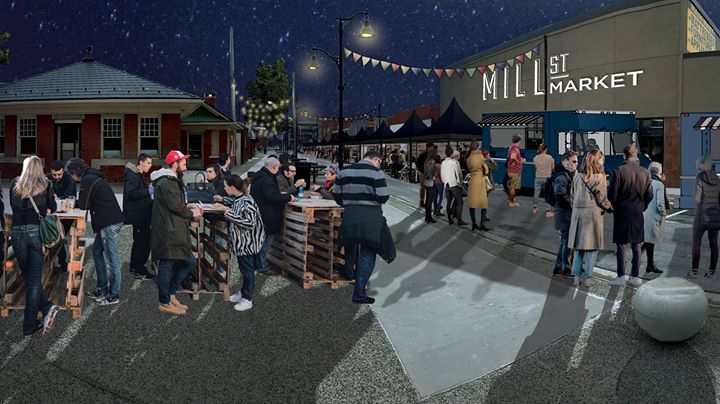 ATTENTION ARTISTS, ARTISANS, VENDORS & VISITORS!!
The Mill St. Market is the only monthly night market in Windsor-Essex County that is specially curated to serve delectable street food while you shop for handcrafted items, and vintage clothing. Lining the modern, reinvented, Mill Street in Leamington, you've never experienced a night market quite like this!
Hosted in partnership Leamington Arts Centre and Municipality of Leamington. With generous support from Tourism Windsor Essex, Leamington BIA, and Gabriele BrandSource
All ages, free to the public.
___________________________
🌟VENDOR & EXHIBITORS:
1. To become a vendor, please fill out an application form, linked below, and return to the Leamington Arts Centre in person or by email at [email protected]
2. Once your application has been confirmed by the event organizers, pay your entry fee:
IN PERSON: at the Leamington Arts Centre, 72 Talbot St. W.
E-TRANSFER: [email protected]
OVER THE PHONE: at 519-326-2711 with a credit card
🌟VENDOR ENTRY FORM:
http://leamingtonartscentre.com/wp-content/uploads/2019/06/Mill-Street-Market-2019-Entry-Form-v10.pdf
VENDORS, don't wait apply early, limited spaces!
___________________________
June 7 Market Featuring:
Art, Artisan, & Specialty Vendors
Southwest Shores
Junk Whisperers of Essex County
FloyJoy Studio
GlowSpark Originals
Thrift on Mill
River Gallery Fibre Studio
Joan Watten Photography
Melt Body Health
Zero Fox Design
Penguin Prints
Girly Things Boutique & Spa
Shine & Luster
Food, Wine, Beer & Craft Cocktails
14th Coffee Co
Christine's Bake Shop
Heidi's Eats & Sweets
WindsorEats
International Hotel (The I.T.)
Crave Family Grill & Pub
Rob's All Fired Up BBQ
Club Paradise
Leamington Arts Centre
The Grove Brew House
Bradt's Butcher Block
Sweet Retreat Leamington
Kona Ice – Windsor/Essex County
Performances (produced by The Bank Theatre) by
Allison Brown
Levi Morrison Music
And entertainment from
Kari Lynn Hewett – musician
Don't miss:
Glow in the Dark Mini Golf, Giant Jenga, & More!