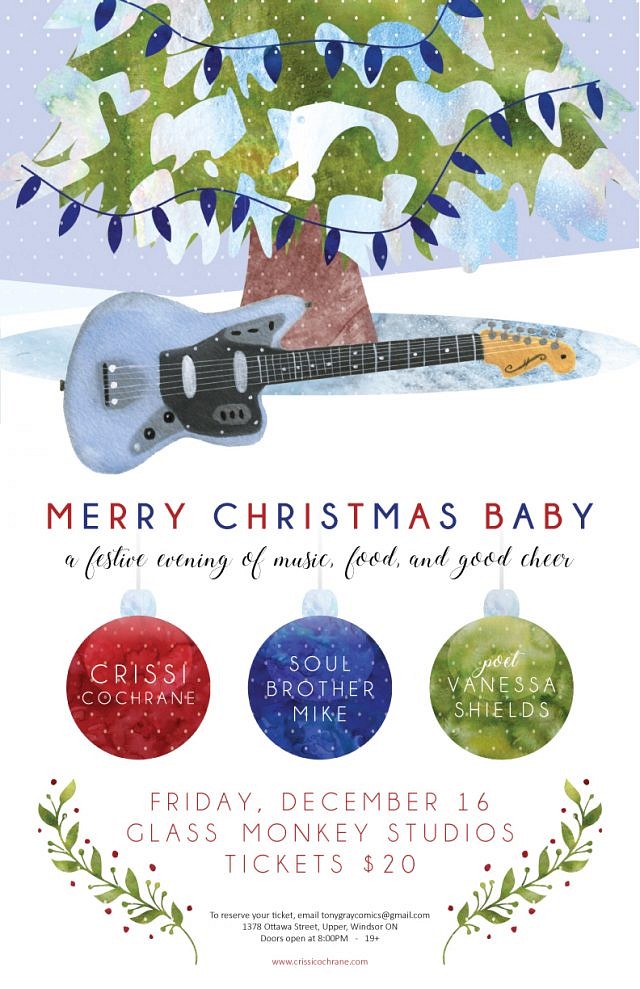 Celebrate the holidays with a special evening of soulful music, poetry, and good cheer! Musicians Crissi Cochrane and Soul Brother Mike will perform original soul/pop songs and their favourite holiday classics, and author Vanessa Shields will recite her poetry.
Tickets are $20 in advance, available online by emailing [email protected] Tickets are limited, so please be sure to reserve your spot! Your admission includes food throughout the evening provided by Dragonfly Sushi, and there will be a cash bar.
Glass Monkey Studios is a gorgeous, spacious studio owned by comic book artist Tony Gray, located on Ottawa Street above Walkerville Dental.
19+
Doors open at 8PM
www.crissicochrane.com
www.soulbrothermike.com
Location
Glass Monkey Studios
1378 Ottawa Street, Upper
Windsor, Ontario