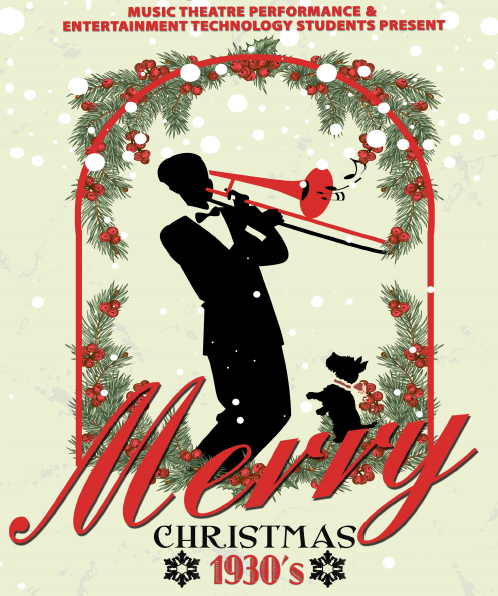 This holiday season, take a trip back in time to the grit and glamour of the golden age of Jazz, with St. Clair College's Merry Christmas 1930s, Windsor's most sensational holiday show!
Set in an opulent 1930s nightclub, the latest production from St. Clair's Performing Arts department brings life, laughter and holiday cheer to an era gone by– and to Windsor audiences beginning December 7.
Students from the Music Theatre Performance and Entertainment Technology programs bring the glamour of the Jazz Age to Windsor's own Chrysler Theatre at the St. Clair Centre for the Arts in this festive review. The sparkling lights of the entertainment industry's golden age, set in stark contrast against the social and economic struggles of the Great Depression, transport audiences to another time in a nostalgic production.
This year, make Merry Christmas 1930s a part of your family's holiday celebration! Tickets are on sale now though the Chrysler Theatre box office.
Merry Christmas 1930s
Director: Katherine Kaszas
Music Director: Mike Karloff
Production Manager: Dan Rehel
Choreography: Kristyn Wiklanski & Melissa Williams
The Chrysler Theatre
December 7, 8, 13, 14 – 7:30 pm
Matinee December 15 – 2:00 pm
Location
Chrysler Theatre
201 Riverside Drive West
Windsor, Ontario