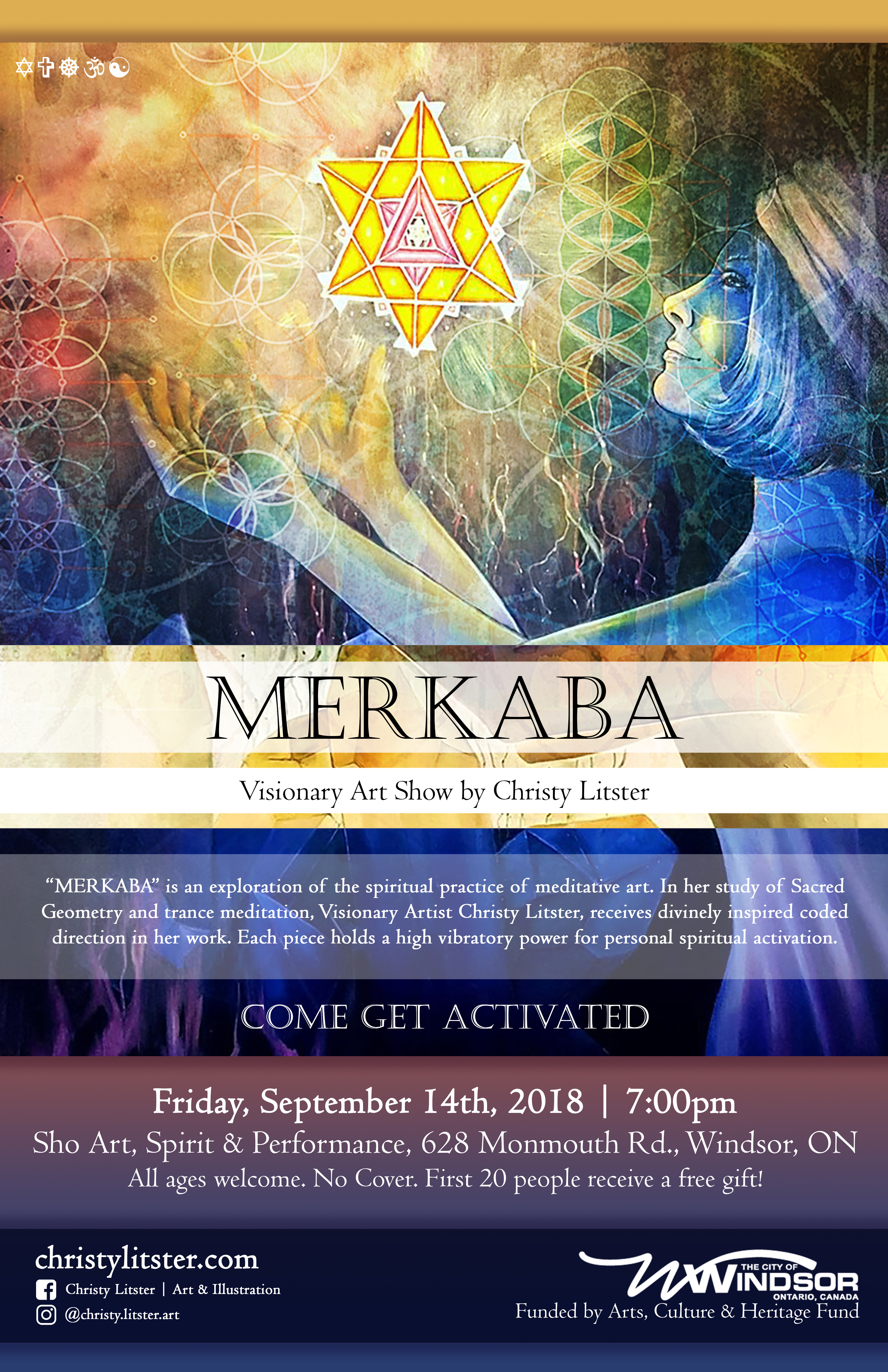 "MERKABA" is an exploration of the spiritual practice of meditative art. In her study of Sacred Geometry and trance meditation, Visionary Artist Christy Litster, receives divinely inspired coded direction in her work. Each piece hold a high vibratory power for personal spiritual activation.
A merkaba is a sacred geometrical star tetrahedral form and is considered in sacred spiritual teachings throughout the world as the divine light vehicle used by ascended masters to connect with and reach those in tune with the higher realms. "Mer" means Light. "Ka" means Spirit. "Ba" means Body.
COME GET ACTIVATED
Location
Sho Art, Spirit & Performance
628 Monmouth Rd.
Windsor, Ontario