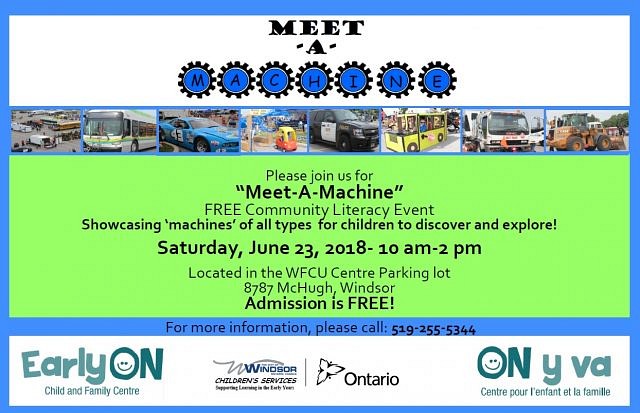 The parking lot of the WFCU Centre will be roaring with activity June 23rd for the annual Meet-A-Machine event. This free event is designed to promote literacy with children from the Windsor-Essex community in a fun and interactive way.
Dozens of machines will be on hand with their operators to allow children to climb on, discover and explore. Some of the vehicles include large construction equipment, trucks, race cars, buses, and emergency vehicles. Meet-A-Machine is sponsored by the City of Windsor Ontario Early Years Program.
Come and enjoy this innovative event!
Location
WFCU Centre Parking Lot
8787 McHugh Street
Windsor, Ontario