Date
Thursday March 5th, 2020
Time
6:30pm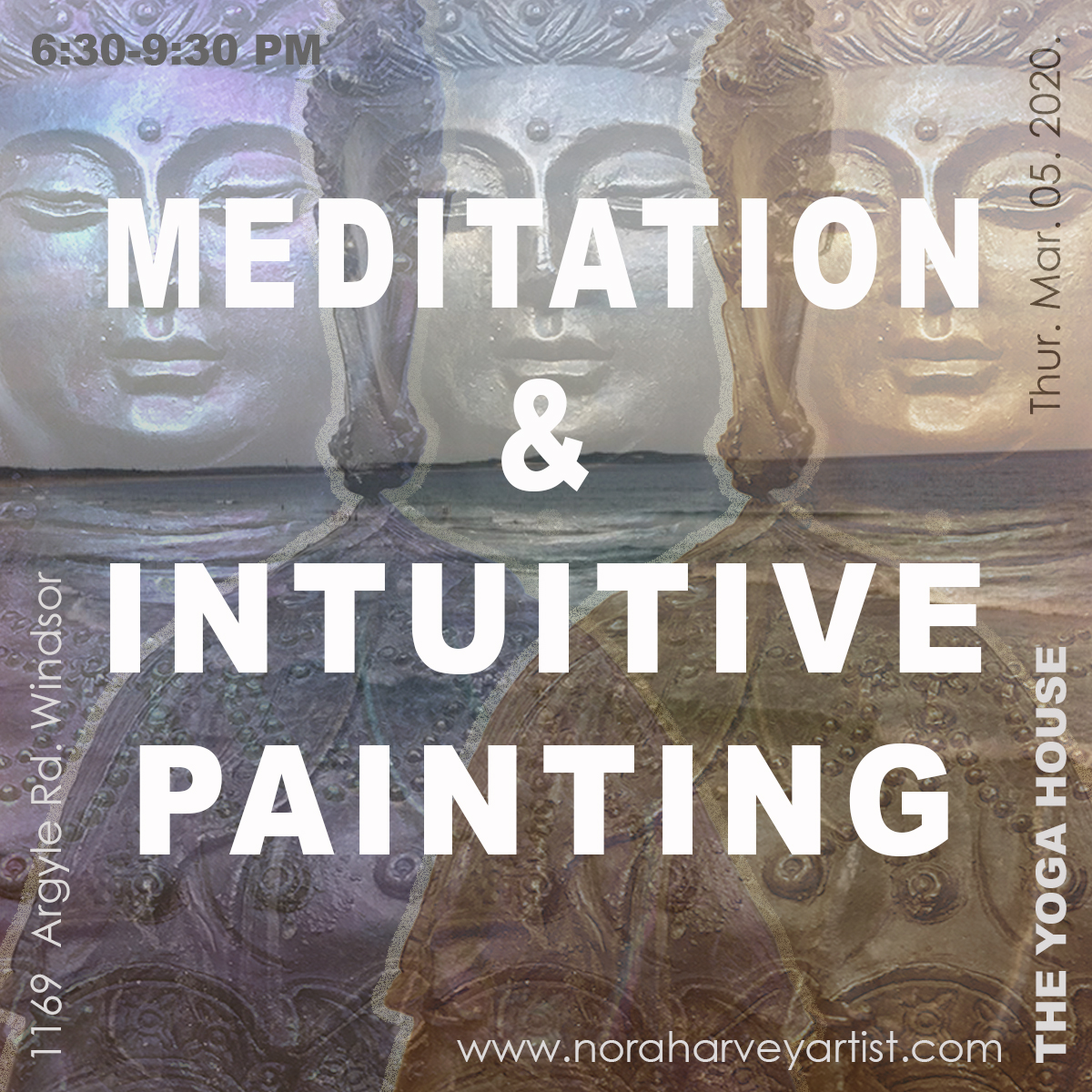 Enjoy a deep guided meditation followed by intuitive painting by Nora Harvey in this exquisite yoga studio. Intuitive painting emerged out of basic art therapy techniques where I encourage you to let go of your normal methods and preconceived notion about how you should paint. Enjoy some tea and express your feelings in a safe and supportive environment. Hope to see you there!
Thur. Mar. 05. 2020. 6:30-9:30 pm
The Yoga House 1169 Argyle Rd. Windsor. ON.
$40
Tickets:
https://paypal.me/noraharveyartist
or pay by cash at the door
.
.
.
"my soul honours your soul. I honour the place in you where the entire universe resides. I honour the light, love, truth, beauty and peace within you, because it is also within in me. In sharing these things, we are united, we are the same, we are one".