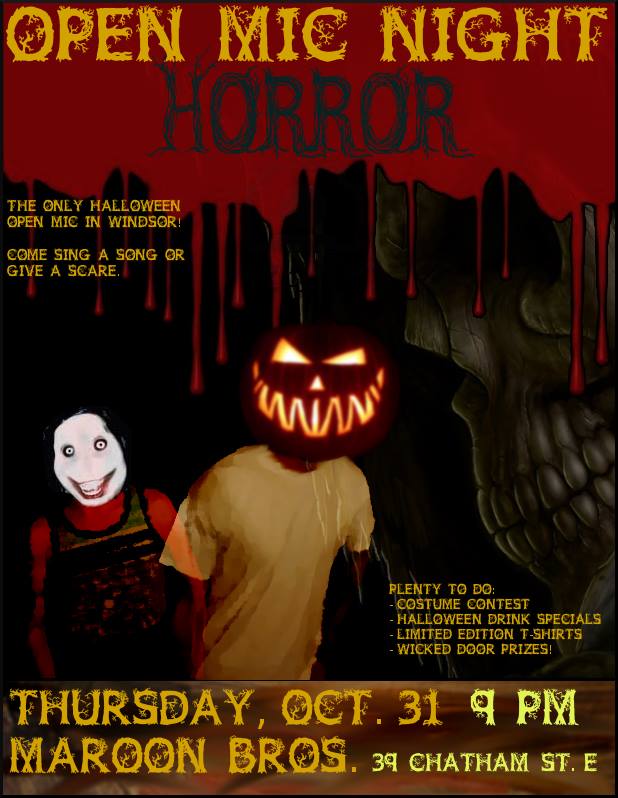 Well Ghouls and Gals, it's that time of year again (and our favourite time of year!).
Halloween falls on a Thursday this year, and what better way to celebrate than dressing up and heading down to Maroon Bros?
The fright will start off at 9pm!
Event list as of now:
– Halloween themed drink specials
– Wicked awesome door prizes
– Each drink purchase gets you another entry for the prizes
– Costume contest! ($50 prize; and a prize for worst costume!)
– Limited Edition Maroon Bros Shirts ($10)
– More TBA on Facebook Page
Whether coming to play or just to listen, this is sure to be a Open Mic Bash that you don't want to miss.
Location
Maroon Brothers
39 Chatham Street East
Windsor, Ontario