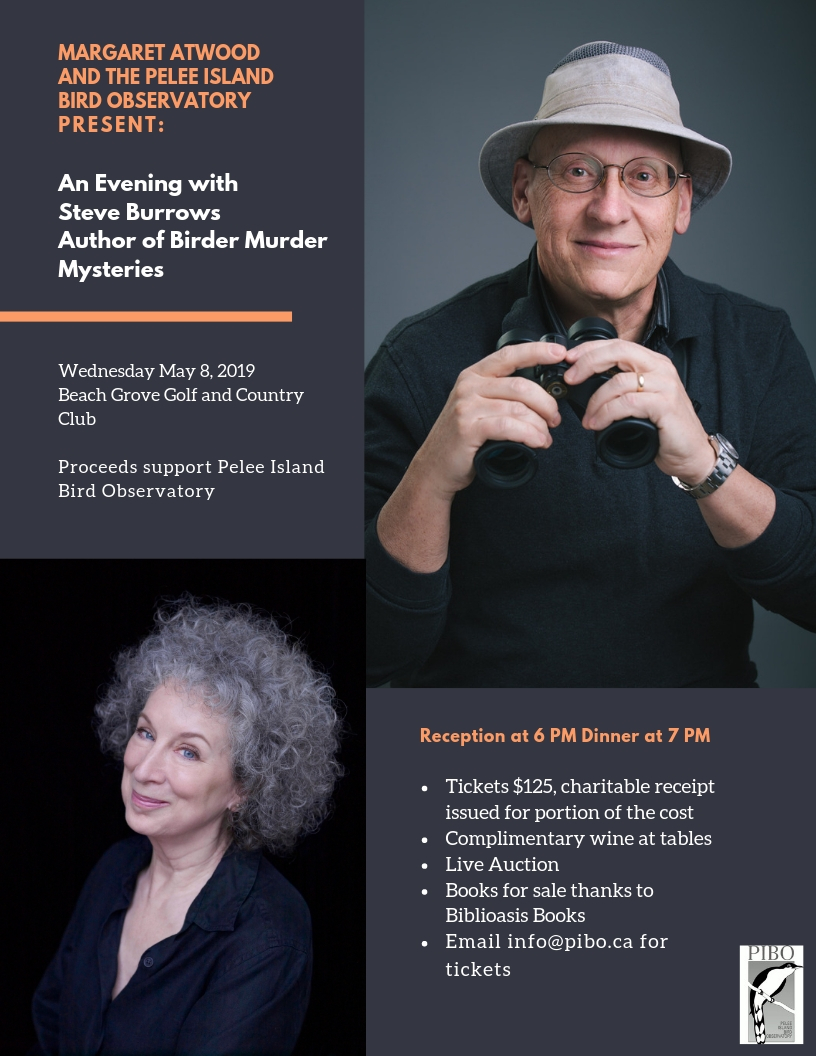 Join Pelee Island Bird Observatory for an evening of Canadian literature, great food, a lively auction and book signings. Now in its 6th year, the dinner benefits the research activities and educational programming of Pelee Island Bird Observatory.
Steve Burrows has pursued his birdwatching hobby on six continents. He began his life-long interest in birds and nature in the urban parks around his childhood home in Birmingham, UK. He later moved to Hong Kong, where he became editor of the Hong Kong Bird Watching Society Magazine, and a contributing field editor with Asian Geographic. Steve has also written freelance articles on travel and environmental issues for a number of publications including BBC Wildlife (UK), Action Asia (Singapore), Globe and Mail (Canada), South China Morning Post (Hong Kong) and Melbourne Age (Australia). Steve now lives in Oshawa, Canada, with his wife, Resa, where he is currently learning to juggle and play the banjo – though he accepts it is unlikely he'll ever be able to do both at the same time.
Tickets are $125. Please contact [email protected] for more details.
Location
Beach Grove Golf and Country Club
14134 Riverside Drive
Tecumseh, Ontario