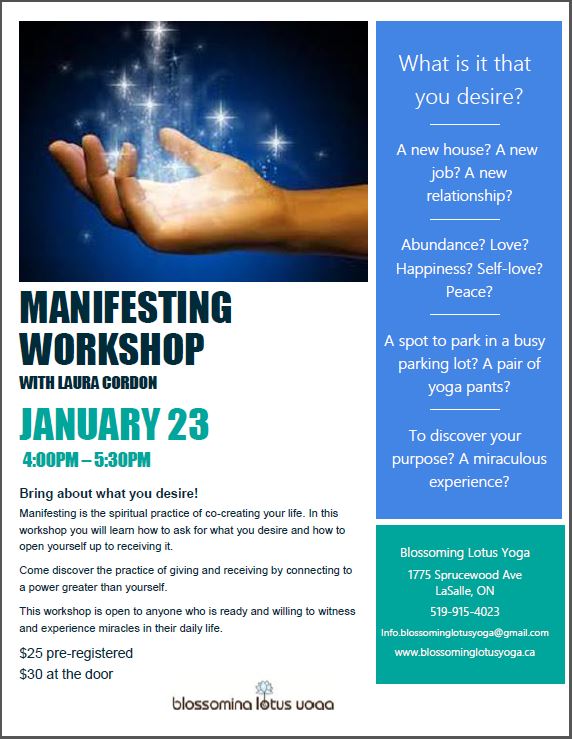 Manifesting Workshop with Laura Cordon
Bring about what you desire!
Manifesting is the spiritual practice of co-creating your life. In this workshop you will learn how to ask for what you desire and how to open yourself up to receiving it.
Come discover the practice of giving and receiving by connecting to a power greater than yourself.
This workshop is open to anyone who is ready and willing to witness and experience miracles in their daily life.
$25 pre-registered
$30 at the door
Location
Blossoming Lotus Yoga
1775 Sprucewood
LaSalle, Ontario