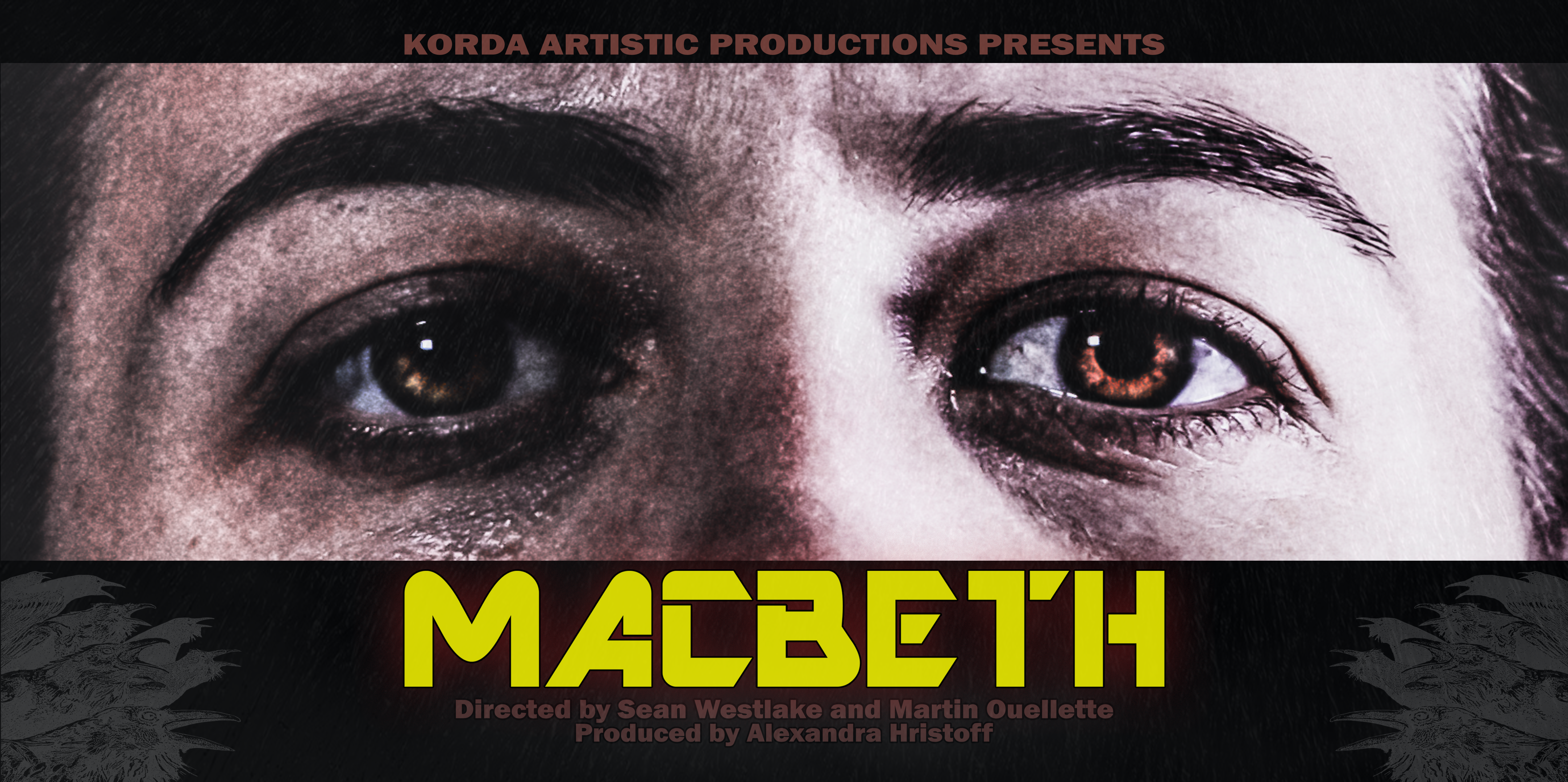 Purchase advance tickets here: https://www.eventbrite.ca/e/macbeth-tickets-48573796533
A passionate general receives a prophecy from a trio of witches that one day he will be King. Consumed by ambition and spurred to action by his wife, Macbeth commits murder after murder to claim the throne and protect himself from enmity and suspicion, becoming an infamous tyrant ripe for bloody downfall.
Our tale will unfold in an excitingly twisted post-apocalyptic domain under the direction of fight choreographer Sean Westlake and designer Martin Ouellette – director of the sold-out EVIL DEAD: THE MUSICAL and NOT ANOTHER HIGH SCHOOL MURDER!
8PM ~ Thurs/Fri/Sat
October 18, 19, 20
October 25, 26, 27
November 1, 2 & 3
2pm matinee Oct. 21
Pay what you can Oct. 25
@ Kordazone Theatre
2520 Seminole Street
Windsor, Ontario, Canada
$20, $15 students and seniors
Visit Kordazone.com for details
with
Macbeth…..Fay Lynn
Lady Macbeth…..Emma Amlin
Banquo…..Clinton Hammond
Malcolm…..Nicole Clark
Ross…..Ezra Poku-Christian
Lennox…..Kerri Galloway
Duncan/ Porter…..Matthew Froese
Macduff…..Dean Valentino
Fleance/Macduff child…..Jennifer Desaulniers
Witch 1/others…..Zephyr
Witch 2/Lady Macduff…..Cindy Pastorius
Witch 3/others…..Alexandra Hristoff
Produced by Alexandra Hristoff
Lighting and Technical Management by Carter Hind Desch
Directed by Sean Westlake and Martin Ouellette
Location
The Kordazone Theatre
2520 Seminole
Windsor, Ontario