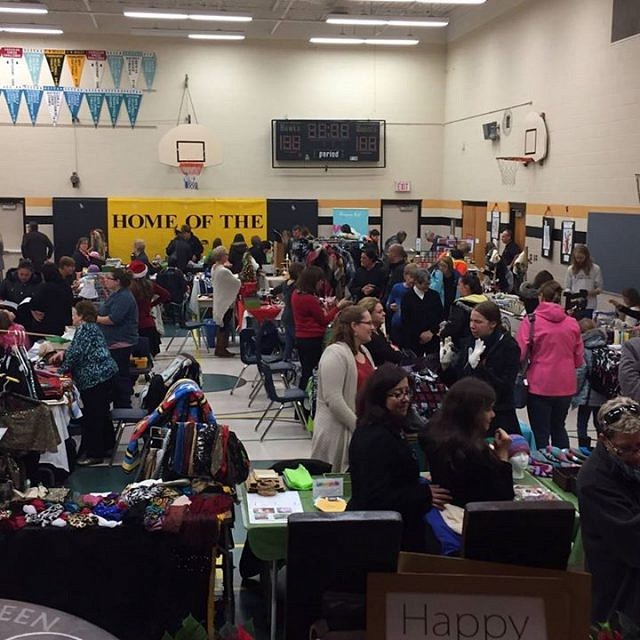 M.S. Hetherington Public School is holding their 2nd Annual Winter Craft & Gift show, put on by the school's parent council.
We had a great turn out last year and are planning on another great event this year. This is a free event that is open to the public, perfect for the whole family.
Canned good donations are welcome, then will be donated to our local food banks.
Lots of great vendors… Handmade pillows, sock monkeys, wood signs, food, clothing, children's books and much, much more!!
Come on out Thursday December 7th from 3pm till 7pm.. Over 40 Vendors.
✔️ Julie with Usborne Books
www.facebook.com/bookscuriositycorner
✔️ Melissa with Du North Clothing
dunorthdesigns.com
✔️ Karleen with Karleen's Korner
www.facebook.com/karleenskorner
✔️ Diane with Diane's Gifts
✔️ Tim with Handmade Sock Monkeys
✔️ Kimberly with Sweet Legs
www.facebook.com/SweetLegsAmherstburg/
✔️ Carly & Reese with Koala-T Designs
www.facebook.com/KoalaTDesigns
✔️ Denise with her Knitting
✔️ Char with Epicure and Capturing Memories
charlotteholm.epicure.com/en
Capturing Memories and More
✔️ Erika with Pure Mentality
www.facebook.com/PureMentality.ca/
✔️ Sheri with Younique
www.youniqueproducts.com/SheriW
✔️ Christopher with Sun Life Financial
www.sunlife.ca/christopher.pittao
✔️ Kathy with The Messy Bun – Homemade Natural Products
The Messy Bun – Homemade Natural Products
✔️Gloria with her handmade sports pillows
✔️ Mel with M&M Creations
M&M Creations: Closed To Customs
✔️ Kerri with Norwex
www.akeen.norwex.biz or Keen on Green – VIP
✔️Darlene with Beanie Boos
✔️Doug with Inspirations & Fabrications
www.facebook.com/InspirationFabrications/
✔️and Doug with Pink Zebra
www.pinkzebrahome.com/dougrhea
✔️ Stephanie with Lifes a Stitch Embroidery
www.facebook.com/LifesAStitchEmbroidery
✔️Julie with 31 Gifts
Julie Raby's 👛Personalized Gifts
✔️Bill Nuvo with entertainment for everyone.. Face painting, juggling, magic and more.
www.nuvoentertainment.com
✔️Angie with Sew On and Sew On
www.facebook.com/SewOnSewOnSewOn/
✔️ Holly with Scentsy
www.facebook.com/IndependentScentsyConsultantHollyHancrar/
✔️Chris with Chris Gurniack Music
www.facebook.com/chrisgurniakmusic/
✔️ LouAnne with Seacret Direct
www.seacretdirect.com/lahunt
✔️ Christine with Hazel in Pink
www.facebook.com/Hazel-In-Pink-Handmade-Creations-142786462414364/
✔️ Shavon and her mom will have 2 booths full of homemade deserts, soups and more.
✔️ Lynn with Crazy Cute Gifts for Kids & Adults
https://www.facebook.com/groups/1502069500086983/
✔️ Colleen with Lipsense/SeneGence
Colleen's Lipstick and Forget it 💋💄💋
✔️ Kim with Tupperware
TUPPER-Cuisine by Kim
✔️ Jarmaina with Spoontastic Treats
www.facebook.com/SpoontasticTreats/
✔️ Crystal with Origami Owl
cgidillini.origamiowl.ca
✔️ Mary Beth with A Touch of Swede
@[676510522550625:www.facebook.com/pg/ATouchofSwede
✔️ Caroline from Caroline's Creative Flair
https://m.facebook.com/Carolines-Creative-Flair-954861574601255/
Location
8800 Menard Street
Windsor, Ontario