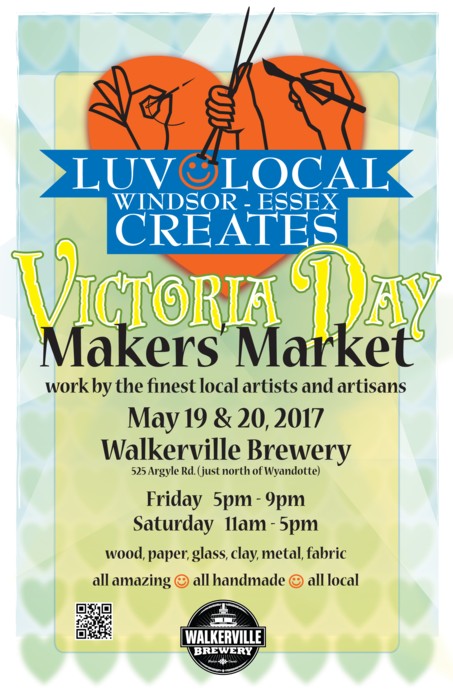 Birthdays? Weddings? Or just to brighten your home and wardrobe for spring? Come to the LUV LOCAL Victoria Day Makers' Market!
Shop for original, local handmade items, sample some of Walkerville Brewery's delicious assortment of craft beers AND feel good about supporting local small business!
Beautiful work by Essex County's finest artists and artisans in clay, fabric, wood, precious metals, glass and more awaits you at the always popular Walkerville Brewery May 19 & 20..
Admission is free and the whole family is welcome!
Make the LUV LOCAL Makers' Market part of your Victoria Day celebrations…old Vicky would approve!
Location
Walkerville Brewery
525 Argyle Rd
Windsor, Ontario