Date
Thursday July 11th, 2019
Time
4:30pm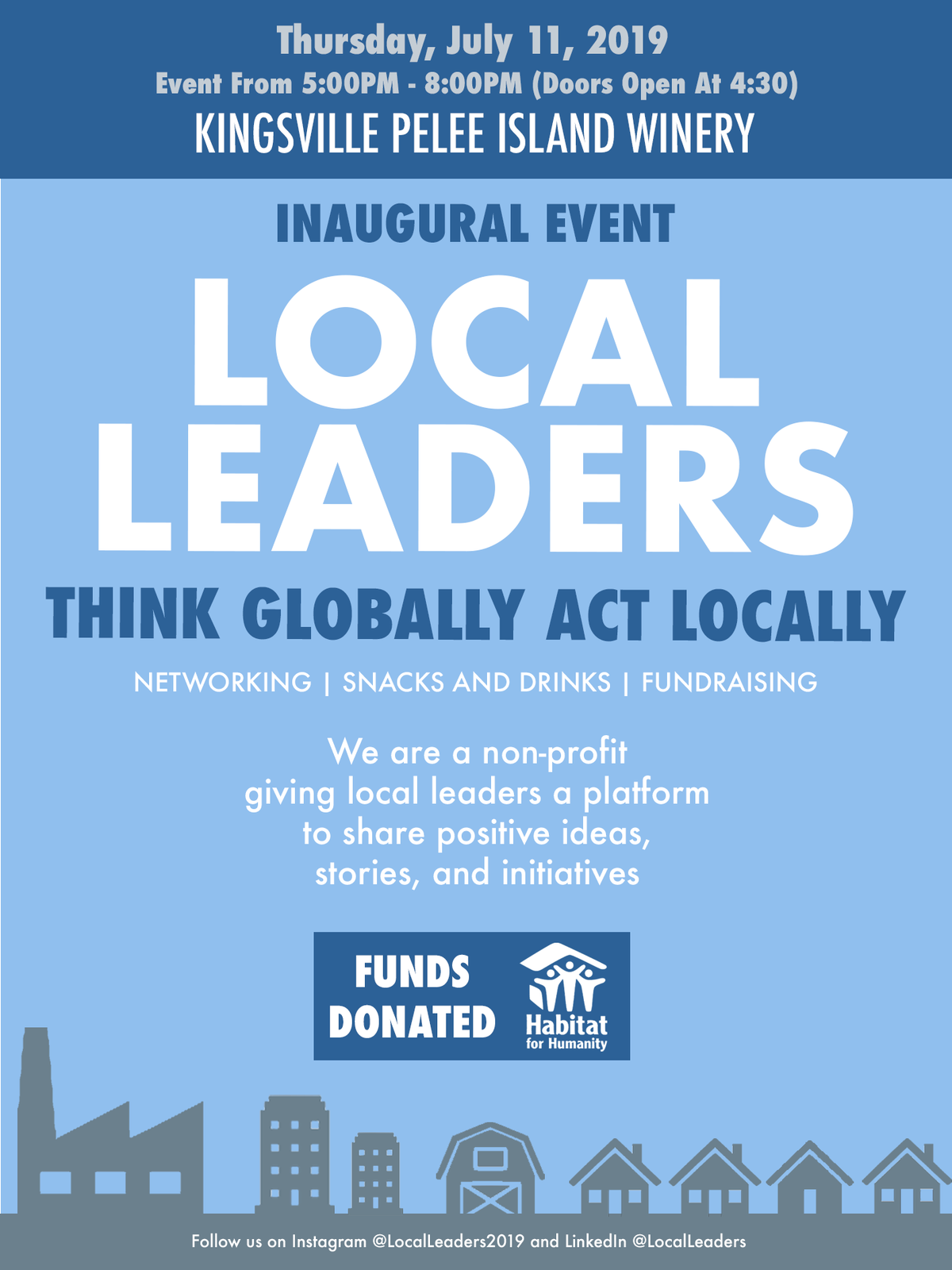 Local Leaders is a community fundraising event in which guest speakers are given the platform to share positive ideas, stories, and initiatives that encourage attendees to change their perspective towards "thinking globally and acting locally." Funds raised will be donated to Habitat for Humanity.
Throughout the night, listen to a variety of successful local speakers on stage and enjoy complimentary snacks and drinks!
Committed Speakers:
Lisa Jeffery – Active Volunteer
Hilda MacDonald – Leamington Mayor
Donald McArthur – Amherstburg Town Councillor and former Windsor Star Journalist
Joe Oswald – Founder of Hogs for Hospice
Arthur Barbut – CEO of Downtown Windsor Business Accelerator and Founder of the Art of a Startup
Aimee Omstead – Founder of Helping Hands
Yvonne Pilon – President and CEO of WEtech Alliance
The event organizer is providing tickets for this event via an external ticket provider. Please click the button below to obtain tickets.