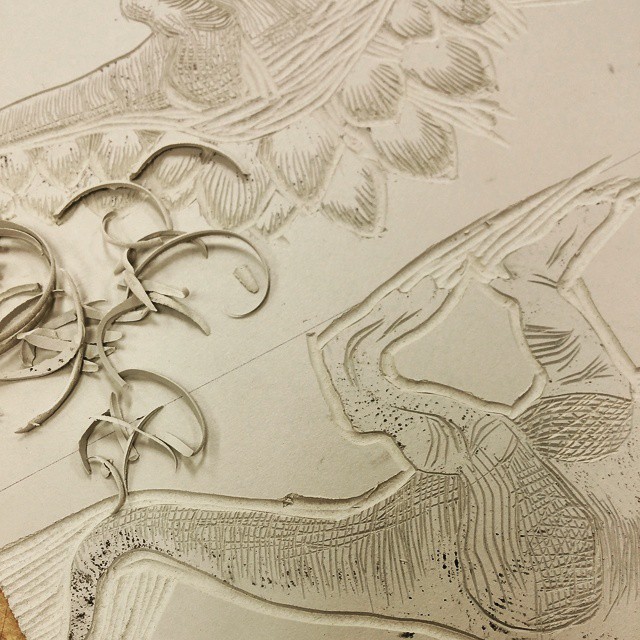 In this class you'll learn the basics of carving and printing a relief print from a linoleum block. You will design and carve your own block and learn how to print it by hand as well as on a press, and will leave the class with an edition of six completed prints. You will have the option to print your block in one colour, or to try selectively inking your block to make a two colour print in one press run.
This class runs Wednesday evenings for two weeks, September 2 and 9, from 7 to 9pm.
No printmaking experience is required, and all materials, including paper, are provided.
If you want to do some of your block carving outside class, you will wish to purchase a Speedball Lino Cutter (if you don't know where to get one, feel free to give us a call and we can suggest a few retailers). Our tools will be available for you to use during class time, and you will be able to carve and print your block within class time, so it's not necessary to purchase a tool (or to do homework!).
Limited to 10 participants. To secure your spot in the class, a non-refundable deposit of 30% is required. Register in person at Levigator Press or call 519-991-4972.
Class prices are subject to HST.
Location
Levigator Press
1984 Wyandotte East
Windsor, Ontario