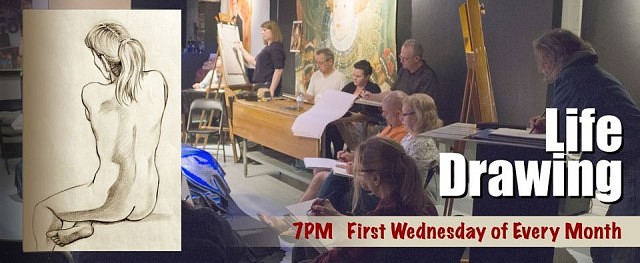 Life Drawing at Sho
Join us on Wednesday, February 3rd at 7:00pm as we host the next in our series of Life Drawing Sessions.
SHO is a vibrant working arts studio welcoming artists of all skill levels. Our Life Drawing series features experienced models of all body types, expertly lit in an atmosphere ideally suited for creativity and socializing with other artists.
Sessions are 3 hours long with refreshments and snacks available during breaks (on the hour).
Cost is $20/session (Students and ACWR members $15 with card presentation)
February 3rd at 7 – 10 PM
March 2nd at 7 – 10 PM
April 6th at 7 – 10 PM
May 4th at 7 – 10 PM
June 1st at 7 – 10 PM
July 6th at 7 – 10 PM
August 3rd at 7 – 10 PM
September 7th at 7 – 10 PM
October 5th at 7 – 10 PM
November 2nd at 7 – 10 PM
December 7th at 7 – 10 PM
Location:
Sho Art, Spirit & Performance
628 Monmouth Rd., Unit 6, Windsor, Ontario N8Y 3L1
Location
Sho Art, Spirit & Performance
628 Monmouth Rd., Unit 6
Windsor, Ontario