Date
Friday September 20th, 2019
Time
8:00pm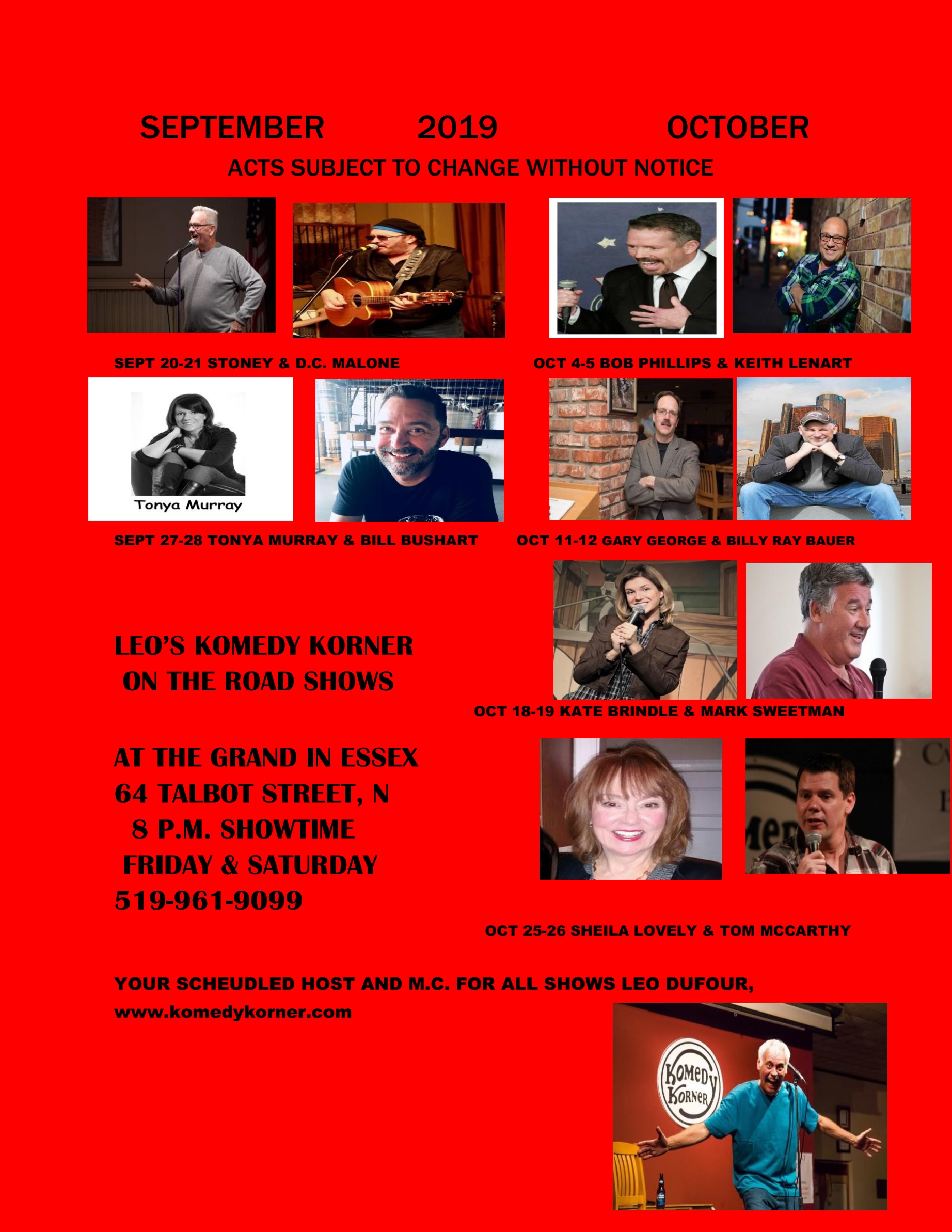 Starting this September 2019, Leo's Komedy Korner on the Road Shows will be at the Grand in Essex, 64 Talbot St. N, 519- 961-9099, Friday & Saturday shows at 8 p.m., call the Grand for information and tickets! Thanks for supporting live comedy with Leo since 1980! , www.komedykorner.com 519-736-8269
Live stand up comedy shows will be starting on Friday Sept 20th folks.
We will be selling tickets in advance or at the door the night of for both Friday and Saturday night shows each week.
Admission is 16$ / person or 30$ / couple
Dinner and comedy show package for 2 will also be available on either night for just 50$(includes 2 entrees, bottle of our house wine (white or red) and two entry tickets.
Table reservations will be accepted one week prior to the first show . All shows will take place in our banquet room.
More details to be posted as the date approaches.
Our headliner for September 20th is D.c Malone!