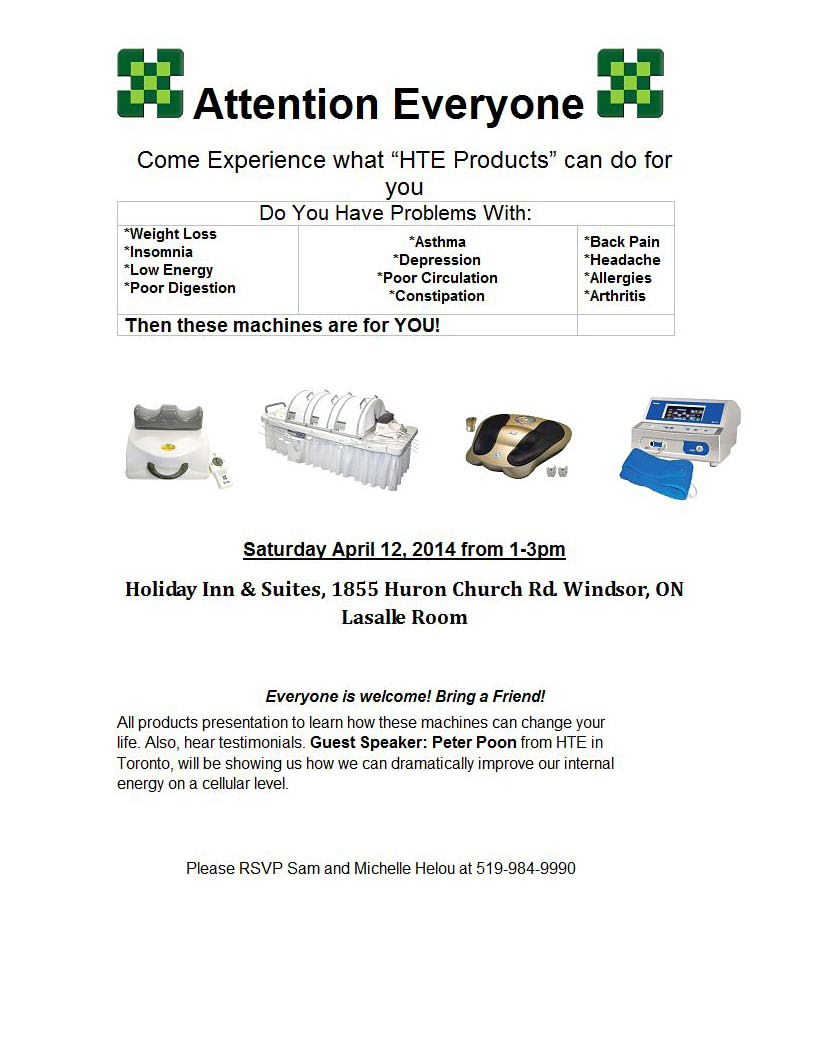 This is a free presentation on how HTE products can help change your life and improve your internal energy on a cellular level. There will be a guest speaker from HTE Canada, you will hear testimonials from people that have used these products, free taste samples of the Go-Greens, everyone will be able to try these machines for themselves. Come experience what HTE can do for you on Saturday, April 12, 2014 from 1-3pm.
Please RSVP Sam & Michelle Helou at 519-984-9990.
Look forward to meeting you!
Location
Holiday Inn & Suites
1855 Huron Church Road
Windsor, Ontario