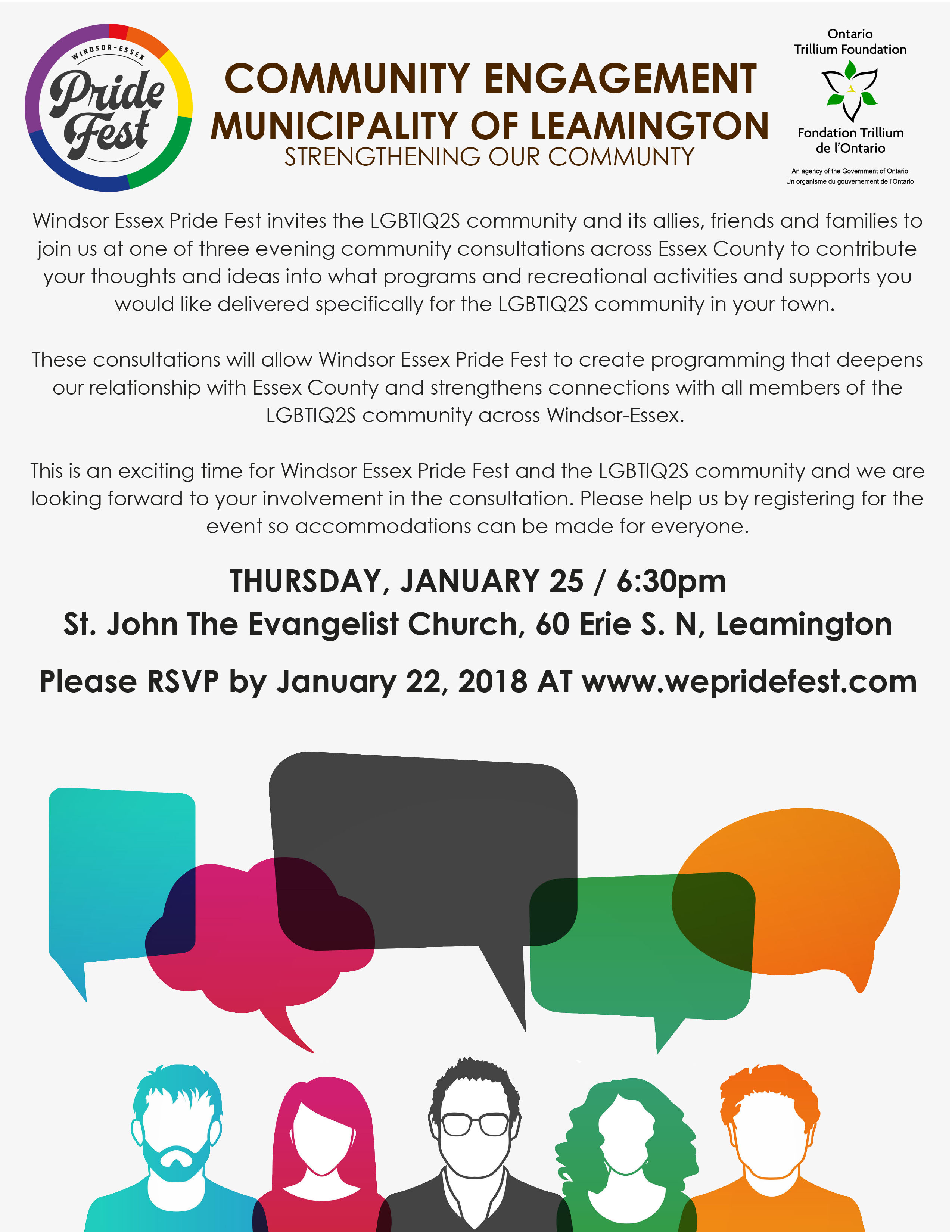 Windsor Essex Pride Fest invites the LGBTIQ2S community and its allies, friends and families in the Municipality of Leamington and nearby communities to join us at a community consultation session to contribute your thoughts and ideas into what programs and recreational activities and supports you would like delivered specifically for the LGBTIQ2S community in your town.
These consultations will allow Windsor Essex Pride Fest to create programming that deepens our relationship with Essex County and strengthens connections with all members of the LGBTIQ2S community across Windsor-Essex.
This is an exciting time for Windsor Essex Pride Fest and the LGBTIQ2S community and we are looking forward to your involvement in the consultation. Please help us by registering for the event so accommodations can be made for everyone.
THURSDAY, JANUARY 25 / 6:30pm
St. John The Evangelist Church, 60 Erie S. N, Leamington
Please RSVP by January 22, 2018 AT www.wepridefest.com
Location
St. John The Evangelist Church
60 Erie Street North
Leamington, Ontario