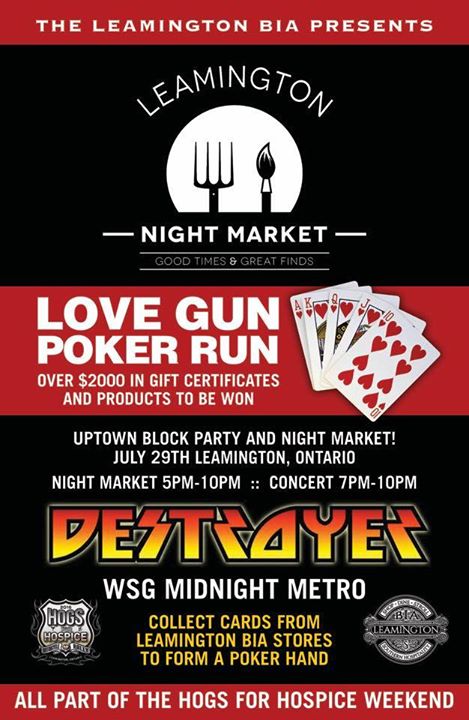 Come out for an exciting night to see all that Leamington has to offer.
As part of the Hogs for Hospice Weekend event, the Leamington BIA is proudly hosting an uptown block party and night market.
Visit our fabulous shops to get the best poker hand and you could win over $2000 in gifts and dollars to be used in our town core!!
Local vendors will have a variety of goods at the night market and the KISS Tribute Band, Destroyer takes the stage at 9:00 with Midnight Metro opening for them!
It's sure to be a fun night for a great cause! Donations to Hospice welcomed and appreciated!
Location
Uptown Leamington
Leamington, Ontario