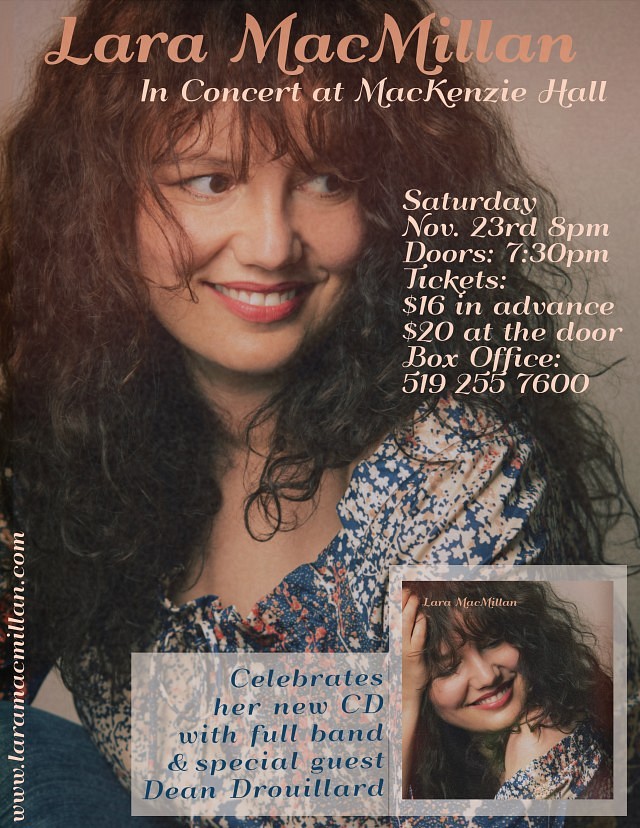 Singer Songwriter Lara MacMillan returns to her hometown to play songs from her new self-titled CD. Backing her are members of the stellar band featured on the record. Dean Drouillard, guitars; Mark McIntryre, bass and Roger Travassos, drums.
Dean Drouillard, another Windsor native, produced the disc and will play the opening set.
Tickets are $16 in advance and $20 at the door and are available at the MacKenzie Hall Cultural Centre Box office # 519 255 7600.
To find more out about Lara:
http://www.laramacmillan.com
Location
MacKenzie Hall and Cultural Centre
3277 Sandwich Street
Windsor, Ontario