Date
Saturday June 22nd, 2019
Time
See Description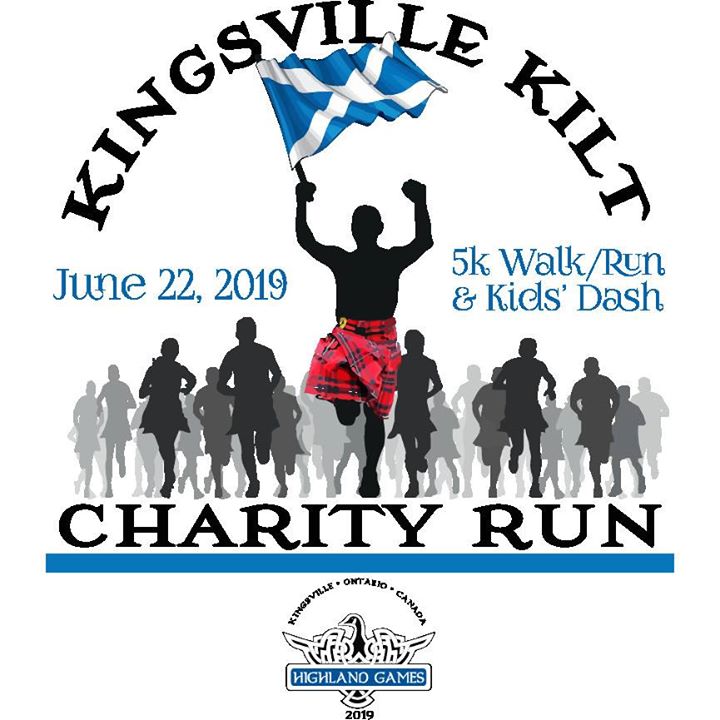 Wear your kilt or tartan clothing and walk, wheelchair or run 5km on the area's bonniest course in Canada's southernmost Town, charming Kingsville ON. Runners, walkers & wheelers will follow a high comfort scenic course that's routed along an excellent network of multi-use pathways & trails.
The event starts and finishes by the lake at Lakeside Park. The Kilt Run offers three different formats: a 5k Tartan Walk, a 300 & 600m Laddies & Lassies Dash, and a 5k Tartan Run. All participants MUST wear tartan for the event. Show your creativity and decide how you're going to get your tartan on!
The Kingsville Kilt Charity Run is part of the Kingsville Highland Games and in support of the Neighbourhood Charitable Alliance and the Kingsville Historical Park Museum. $10 from each 5k registration fee ($5 from 12 yrs and under) goes directly to support our charities. Each registration helps us provide more dollars to those two very worthy local charities.