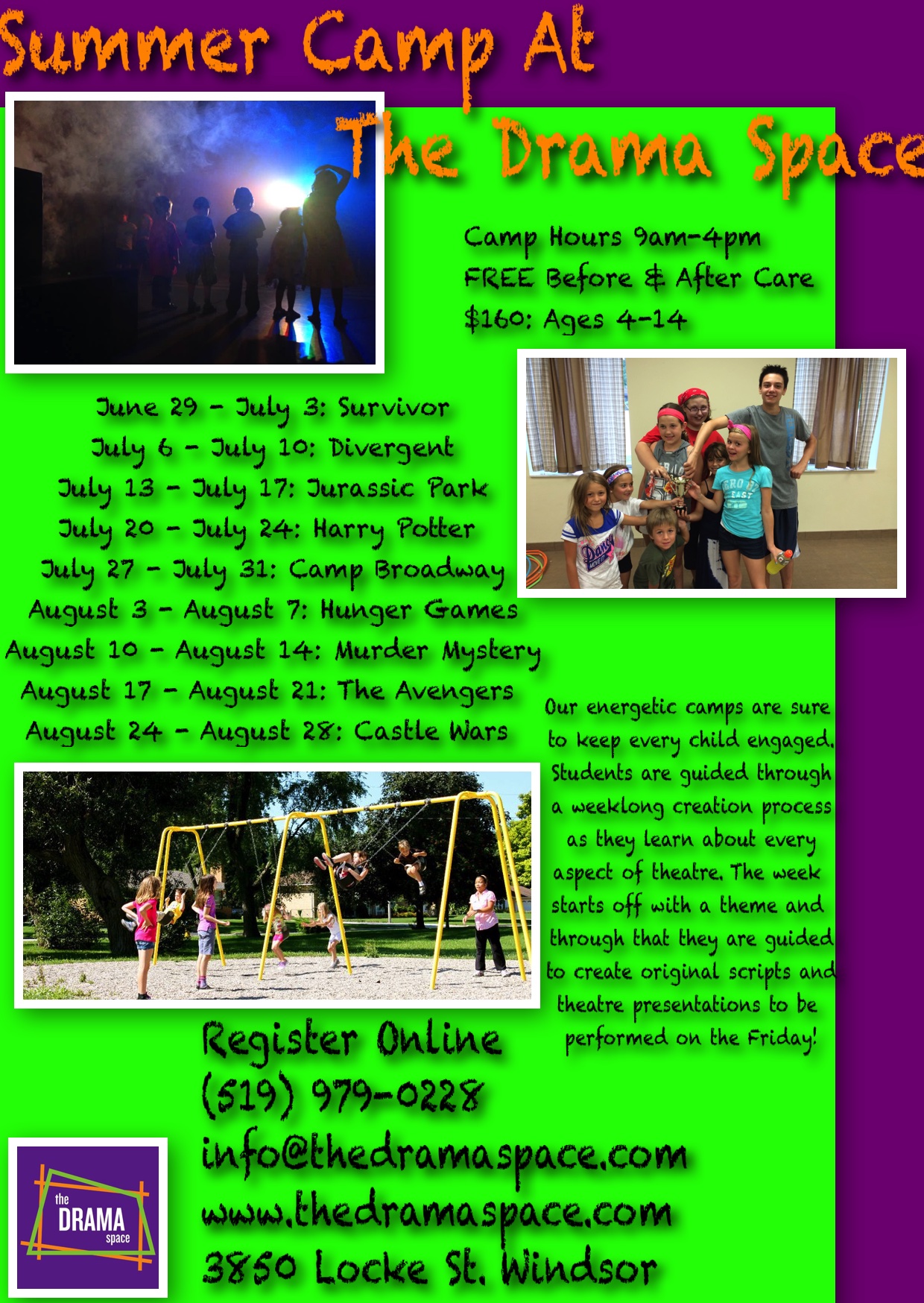 Camp Hours: Monday through Friday 9am – 4pm
FREE before & after care
$160.00 for ages 4-14
Thursday field trip (included)
Get ready to go on an adventure 65 million years in the making! Create and discover new dinosaurs in this action packed camp! Test how fast you can run as you are being chased by velocisaurus raptors! Build your own park and make sure the T-Rex doesn't escape, and uncover dinosaur bones in an excavation!
Location
The Drama Space
301 Croft Drive
Lakeshore, Ontario