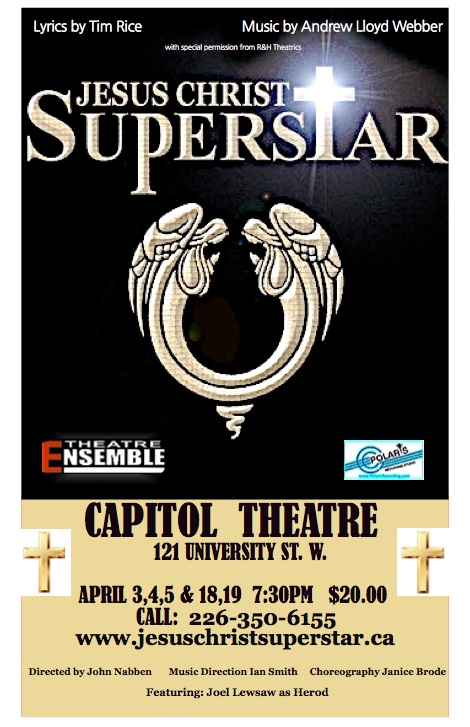 Jesus Christ Superstar
Andrew Lloydd Webber's musical is coming to Windsor, Ontario, April 2014.
Windsor and Essex county's best student actors, in partnership with Theatre Ensemble Community Theatre, present this re-imagined production of Webber's award winning musical.
Tickets – $20.00
Musical Direction by Ian Smith
Choreography by Janice Brode
Set Design by Maurice Sylvestre
Lighting Design by Adam Marz
Technical Direction by Joe Collins
Costume Design by Bonnie Porteous
Directed by John Anthony Nabben
Produce by Theatre Ensemble and Polaris Productions Ltd.
Location
The Green Room
600 E. C. Row Avenue
Windsor, Ontario