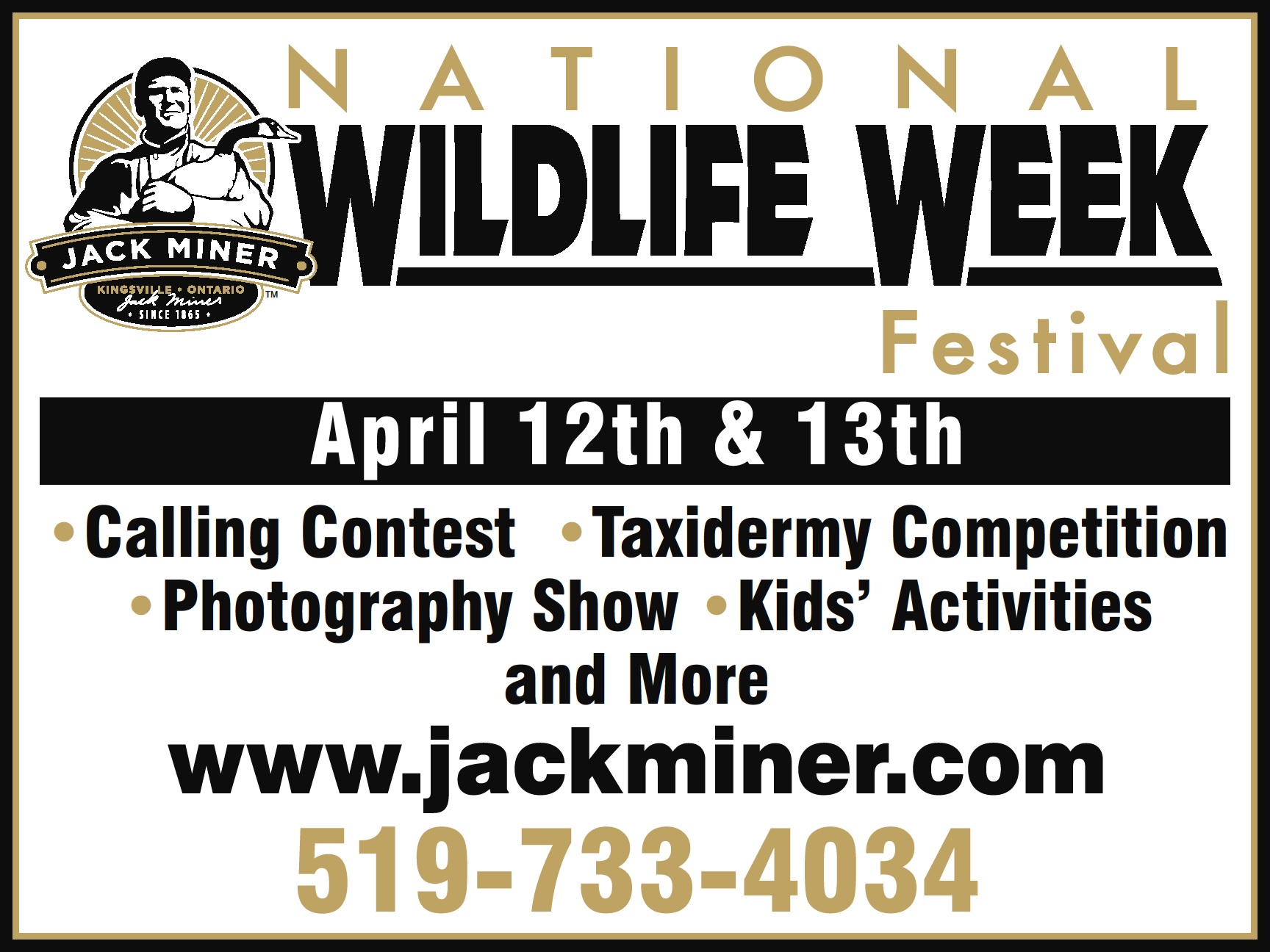 In 1947, The Canadian Government declared the week of Jack Miner's birth, April 10th 1865 to be National Wildlife Week. Sixty-seven years later, the Jack Miner Migratory Bird Sanctuary will be celebrating National Wildlife Week April 12-13, 2014 and Jack Miner's 149th birthday with activities for all ages. Best of all, admission is BY DONATION!
Events for this year will include:
– Duck and goose calling competitions with divisions for Youth, Novice, Team, and Master.
– A Canadian qualifier for the World's Duck Calling Championship which takes place in Stuttgart Arkansas each year.
-Taxidermy Competition.
– Photo Contest.
– Kids' Activities.
– WINGDING fundraising dinner: 4-8pm Sat. April 12.
– Jack Miner birthday breakfast: 6:30-9am Sun. April 13.
– And much more!
For more information visit our website at: www.jackminer.com or contact the Sanctuary at (519) 733-4034 or [email protected]
We hope to see you there!
Location
The Jack Miner Migratory Bird Sanctuary
360 Road 3 West
Kingsville, Ontario