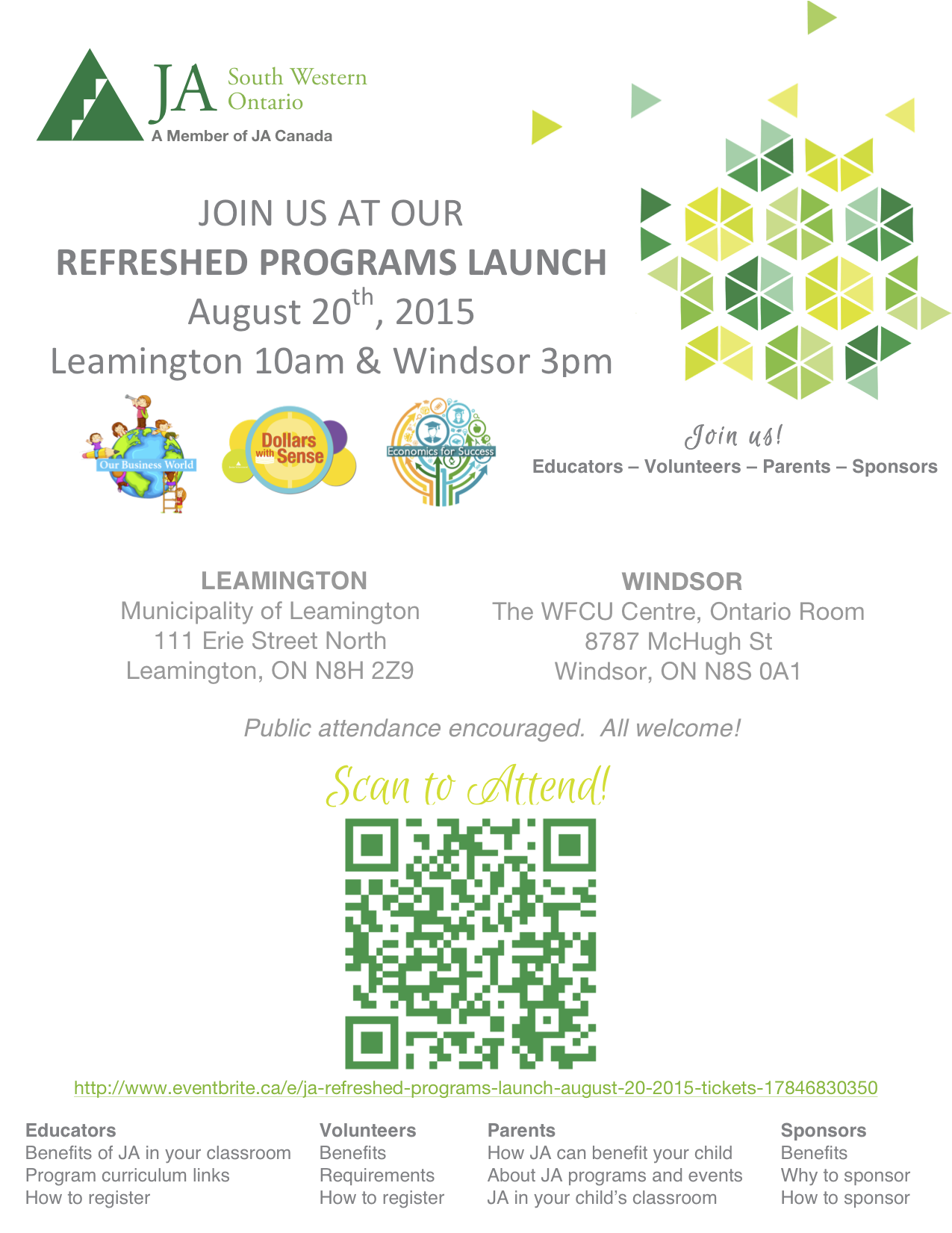 JA SWO is excited to share our refreshed programs ready for delivery in September 2015!
Grade 5 Our Business World, Grade 7 Dollars with Sense and Grade 8 Economics for Success will be the featured programs.
Volunteers, educators, parents, and sponsors are invited to come and hear about these refreshed programs and all that JA SWO is doing in the Windsor-Essex community to develop youth entrepreneurship skills, financial literacy and work readiness.
Location
WFCU Centre, Ontario Room
8787 McHugh Street
Windsor, Ontario