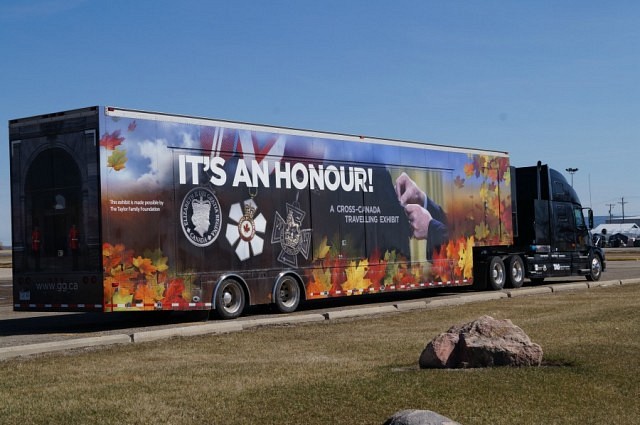 The It's An Honour! travelling exhibit is travelling across Canada to celebrate the Canadian Honours System. Until July 2015, it will continue its journey to schools, community centres, special events and small towns to connect with and inspire visitors of all ages.
Mounted in a specially designed 1,000 square foot vehicle, this interactive exhibit showcases stories of great Canadians who have been recognized for their extraordinary achievements with national honours such as the Order of Canada, Decorations for Bravery and Military Valour Decorations. Featuring interpretative panels, multimedia elements and artifacts, this unique space provides an opportunity for visitors to learn more about these honours through an interactive learning experience.
Public Hours:
Monday, February 2 & Tuesday, February 3 – 3 to 6
The exhibit is free, bilingual and wheelchair accessible.
Location
Kingsville District High School
170 Main Street East
Kingsville, Ontario